Speakers – Düsseldorf 2018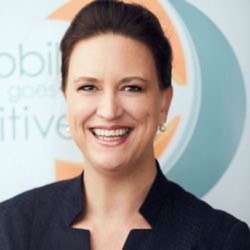 Stefanie Brickwede
Head of 3D Printing
<![endif]-->
Information about Stefanie Brickwede's session will follow soon.
Dr.-Ing. Martin Hillebrecht
Head of CC Lightweight Design, Materials & Technologies
<![endif]-->
Since 2008, Dr.-Ing. Martin Hillebrecht has been responsible for the Competence Center for Lightweight Design, Materials and Technologies at EDAG and therefore also for the innovation management in this field. Dr. Hillebrecht joined EDAG as an assistant of the executive board in the year 2000 after studying mechanical engineering and doing a doctorate at the Clausthal University of Technology. He subsequently had various business functions in vehicle development at EDAG. He also represents the subject in renowned networks and work committees, e. g. at Carbon Composite e.V., the Automobilindustrie Leichtbaugipfel, the ATZ Werkstoffe im Automobil. In the past few years, some EDAG contributions received innovation awards, e. g. TOP 100 innovators from medium-sized enterprises (2014), Materialica Award Gold in the CO2 category (2013), Hessen Champion in the area of innovation (2014). EDAG Engineering AG, the world's leading independent development partner for the automotive industry, develops ready-for-production solutions for the mobility of the future. The responsible development of complete vehicles, derivatives, vehicle bodies, modules and production plants is as much a part of our service portfolio as the construction of models, prototypes and the production of tools and body systems. In 2014, EDAG is expected to achieve a turnover of € 675 million, and employs a worldwide workforce of about 7,900.
Information about Dr.-Ing. Martin Hillebrecht's session will follow soon.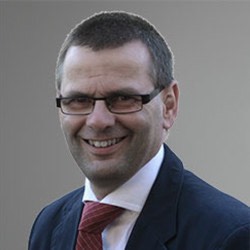 Joachim Kasemann
Geschäftsleitung Vertrieb & Prokurist

Information about Joachim Kasemann's session will follow soon.
Since 2013 Johannes Lohn is a PhD scholarship holder of the "Phoenix Contact Stiftung" and works as a scientific staff member at the Direct Manufacturing Research Center (DMRC) at the University of Paderborn, Germany. His topic of research is Laser Sintering. He focuses on process and material (PA6) development. He finished the masters program in Mechanical Engineering at the University of Paderborn in 2013.

Information about Johannes Lohn's session will follow soon.
Klaus Mueller has about 28 years of experience as a senior executive in multibillion dollar aerospace firms and actively managing several multimillion projects during his tenure.
To date Klaus Mueller is CCO of Bionic Production GmbH and CEO of KMue Consult, a boutique consultancy for Additive Manufacturing printing advise, M&A activities ans strategy and market analysis. He is cooperating as Senior adivisory for ICF International and the Laserzentrum Nord, the leading Additive Manufacturing institute in Germany.
He was Senior Vice President Corporate Development at MTU Aero Engines, where he developed the strategy and headed all M&A activities of the corporate group. In his role, he was also responsible for business development in China and the Market Intelligence Group. For nearly 6 years he steered the long-term vision of MTU and developed the group to its excellent position of leadership in the aero engine market. During this assignment MTU grew from €2,5b to €3,7b revenue and signed agreements for many new programs of the next generation of jet engines with estimated sales of more than €50b during their program life.
Prior to joining MTU, he headed the Market Intelligence Group at Lufthansa Technik (LHT) in Hamburg, Germany. Klaus also served in the Business Development, Marketing, and Strategy functions. During his 20 years with LHT, Klaus led vital projects throughout a period where LHT sales increased from €1,5b to €3,9b. Klaus is an expert in both the OEM and MRO sectors of aerospace, and has deep functional expertise in marketing,strategy, technology and innovations. He serves on the advisory boards of Aviation Week Conferences and the Abu Dhabi Aviation Summit.
Klaus holds a Master of Business and Mechanical Engineering from TU Darmstadt. He is married and lives in Hamburg, Germany.
Information about Klaus Müller's session will follow soon.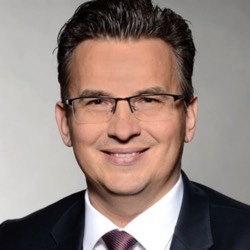 Prof. Vasily Ploshikhin
Airbus chair for Integrated Simulation and Engineering of Materials and Processes
<![endif]-->
Information about Prof. Vasily Ploshikhin's session will follow soon.
Dissertation on "Fatigue properties of laser additive manufactured Ti-6Al-4V"
2009-2015 Team Leader and Key Account Manager "AM in Aviation and Light Weight Design" at Laser Zentrum Nord
2015-2016 CTO of Bionic Production: Implementation of a qualified additive manufacturing for regulated industries
Since 2017 Founder and Managing Partner at Ampower: Consultancy for industrial Additive Manufacturing
Information about Eric Wycisk's session will follow soon.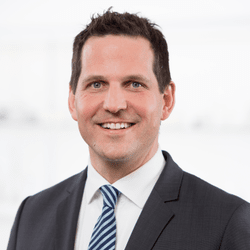 Nikolai Zaepernick
Senior Vice President Central Europe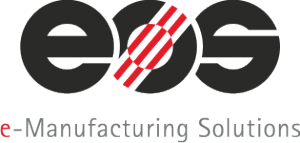 Nikolai Zaepernick is responsible for the business in Central Europe at EOS – the world market leader for industrial 3D printing. He joined EOS early 2011. Before he worked for Siemens in various operational functions for more than ten years, most recently as head of strategy for the Division 'Drive Technologies'. During his time at Siemens he also managed business in the 'Motion Control Solutions' and 'Automotive Plant Engineering' area. The watch industry has been the starting point in his professional life, working for Cartier in Switzerland.
Nikolai is a mechanical engineer and holds a MBA degree.

Information about Nikolai Zaepernick's session will follow soon.