Agenda Overview
Conference Guide Download (PDF)
Inside 3D Printing Conference & Expo - Düsseldorf -

Day 1 - Wednesday, 24th February 2016
Room: Room M
Morning Keynote
Mr. DeGrange's presentation will discuss how emerging technologies continue to reshape our business operations and will share various new technologies and manufacturing examples within the aerospace, medical and industrial markets. The manufacturing examples will discuss how bionic part designs are now possible for optimized designs, integrated CAD part designs can now be achieved with additive manufacturing hence reducing assembly complexity, light weight techniques can improve vehicle fuel efficiency, and new additive technologies and capabilities arriving to the industrial market.
Room: Room M
The Session Description will be available shortly.
Room: Room M
Daan Kersten will introduce the brand new industrial additive manufacturing system MetalFAB1. This comprehensive system embodies the ambition of Additive Industries to take 3D metal printing beyond the current lab and prototyping use, to actual fabrication use on the factory floor: the fab. The high reproducibility of MetalFAB1 takes its inspiration from the semiconductor industry. Stability is achieved by robust machine design in combination with a continuous calibration strategy. Additive Industries believes in an integrated process flow for industrial additive manufacturing, therefore multiple process steps are incorporated in one machine for the first time.
Room: Room L
To fully benefit from the advantages additive manufacturing offers, a paradigm change in the design process is needed. In particular three success factors are important: Topology optimization assures that material is used only where it is really needed; direct modeling instead of traditional CAD allows the realization of organic structures and; design guidelines provide the orientation for feasibly manufacturing a product.
Room: Room R
3D fromWaste believes that 3D printing will mature in emerging economies. Broken distribution lines, a lack of local production facilities and abundant (cheap) plastic make emerging markets the perfect breeding ground to leapfrog 3D print developments. From a social perspective, 3D printing holds the promise to significantly reduce the dependence on import, reduce transport problems in larger cities, such as Dar es Salaam and Nairobi, and improve the livelihood of millions of waste pickers by adding real value to their plastic waste. To make this opportunity a reality, 3D fromWaste set up local production of high-quality filaments from plastic waste. Additionally, they created 3D printers from e-waste and brought 3D printed products to commercial markets in urban slums.
Room: Room M
Hermle MPA technology is a versatile additive manufacturing technology based on a thermal spray process for metal powders. Material build-up rates larger than 200 cm³ per hour predestines the technology for massive and large-volume parts. The integration of the MPA unit into a 5 axes machining center allows for material build-up even on freeform surfaces. As a consequence, semi-finished parts can be extended by additively manufactured elements in a very flexible way. We will present application examples showing conformal cooling, parts combining different materials like steel with copper and even components with embedded heating.
Room: Room L
Additive manufacturing, especially the sintering of plastics will gain more market share in industrial applications. The technical possibilities and the variety of the materials will increase. Many industrial applications with small batches series use the Laser sintering of Plastics as a method to produce the parts for it (for example special vehicle, special machinery). This session covers many customer examples and planned future developments.
Room: Room R
The presentation will give an overview of the product development process using additive manufacturing. By the help of an example part from the space sector, the different product development phases will be discussed. This will include best practices and methodologies to be used in the different phases of the product development. A special emphasis will be on a methodology for an appropriate part selection. This includes economic estimations as well as necessary tests and post processing of the parts.
Room: Room M
5 axis laser deposition welding has moved from research lab to industrial production. Depending on the demands and geometry of the part, specific building strategies are necessary. To achieve a consistent part density and quality, a in-process control of the laser is used.
Room: Room L
This presentation shows different opportunities for product optimization with AM including procedures for information gathering, decision making and geometry determination. By including approaches for quality management during the overall manufacturing process a holistic overview for product optimization for and with additive manufacturing is given.
Room: Room R
The manufacturing technologies of additive manufacturing offer a wide range of advantages in product design and production, like complex geometries, customization or functional integration. This makes them particularly suitable for the production of highly complex parts in small quantities, especially for use in mechanical engineering. Today, additive manufacturing in this industrial sector is not widely-used. The presentation gives an overview of possible applications in mechanical engineering. The applications are explained on the basis of already realized parts and assembly groups.
Room: Room M
This presentation shows a novel AM-approach, which is capable of producing strong, dense and accurate ceramic parts, namely the Lithography-based Ceramic Manufacturing (LCM). It is a slurry-based process, where a photocurable monomer system is mixed with ceramic powder and hardened through mask exposure to give the green body, which is afterwards debinded and sintered. This makes the LCM-process an innovative and capable production method, especially for complex shaped structures, customized parts or small scale series for the production of ceramic cores of outstanding quality.
Room: Room L
What does a typical design process of a mass-customization project look like? How does it compare to UX design and "normal" industrial design, and what can be learned from both? Issues of the current state of the art will be addressed, completed with a look into the future.
Room: Room R
3D printing changes the way products will be developed and produced. Established mass production solutions with additive manufacturing have already shown success and proven the feasibility. This technology is part of new process chains rather than replacing only conventional machining. What set up is necessary to create these new process chains? How to achieve robust processes and reach high quality levels? The real focus is to push performance of final products and new production chains are the "enabler" for designers to improve the output of your R&D groups. Large OEM´s have taken strategic positions to get hands-on with this technology and push the market. Find first answers, a technology overview and industry feedback. Understand the way products will be developed and produced.
Room: Room M
Afternoon Keynote
Additive Manufacturing technologies move mainstream in various production areas that have been dominated by traditional molding and forming technologies. Due to the tool-less generation of parts many branches can take advantage of these technologies. By smart use of AM it is possible to take advantage not only in the product development process but even long after end of production. The presentation will give you insights in the use of AM at BMW Group in different product development stages for functional prototyping and even for premium spare parts for classic cars.
Room: Room M
Panel discussion
The Session Description will be available shortly.
Moderator
Speakers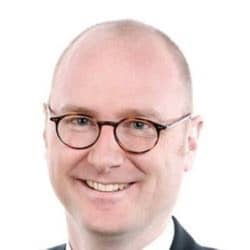 General Manager
Siemens AG
Room: Room M
Sponsor Presentation
10 D Printives is a newly formed 3D Printer company comprising of a highly experienced team in engineering, technology, product development, mechanics, and customer service. 10 D Printives goals are to supply innovative 3D printers with the greatest functionality, quality, reliability, and highest value to the prosumer market. Our first line of 3D printers is the Quadra. Quadra has a large build volume(4x200x200x200mm) that creates 4 identical objects at once. Quadra allows you to manage your jobs remotely and includes a built in camera allowing you to watch your printing through the internet. Quadra is designed with efficient print head movement and heat management resulting in higher quality prints. Quadra has the best functionality, quality, and value in its class while saving you precious time and money. Quadra is designed to be modular and extensible for various configurations.
Sponsored by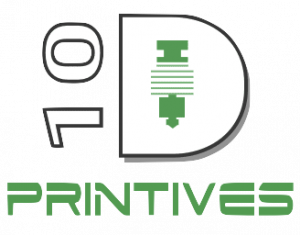 Room: Room M
Laser additive manufacturing of pure metallic materials has a nearly 20 year old history and today has reached its role as a fully established manufacturing technology. SLM Solutions has continuously worked on improvements with respect to reliability, repeatability and productivity of Selective Laser Melting machines and the corresponding SLM® (registered trademark of SLM Solutions) process. In November 2015 SLM Solutions presented its flagship products SLM 500HL and SLM 280HL for the first time with 700 W lasers in the multi-laser / multi-scanner systems. With this approach productivity can be increased by several factors and demonstrates industrial production run Selective Laser Melting.
Room: Room L
The European Union (EU) has provided funding for research in AM since the first Framework Programme (FP), during 1984-1987. The following FPs (from 1988 till 2013) ensured continuous support. In the seventh FP (FP7, 2007-2013) more than 60 successful projects on AM technologies were funded, with over €160 million in EU funding and a total budget of around €225 million. This positive trend continues in the Work Programme (WP) 2014 of the current FP, Horizon 2020 (H2020), with at least 33 successful AM Grants with a EU funding of around €52 million and a total budget of around €60 million. In 2015 at least 6 AM Grants will be funded, with a EU funding of around €28 million and a total budget of around €31 million.
Room: Room R
Polymer Laser Sintering (LS) shows many advantages for the production of prototypes, small series and complex part geometries with high production flexibility. To build high-quality end use parts, the whole production process and its influencing factors have to be known well. This presentation discusses important results from different research projects on LS. A simulation of the surface topography as well as the post-treatment of parts offer possibilities to improve the surface quality and dimensional accuracy. Another focus is on advanced mechanical properties of LS parts, the cooling process and strategies for the achievement of reproducible part properties.
Room: Room M
The presentation will focus on the experiences Arcam has gleaned from years of working with manufacturing customers in the orthopedic implant and aerospace industries. It will further highlight the importance of seeing the additive manufacturing systems as links in a complete process chain, not just as stand-alone production units, and that the precise manner in which the technology is used therefore should be determined by the final production cost and process result. The presentation will also discuss the direct influence Arcam's manufacturing customers have had on the development of the latest generation of EBM systems.
Room: Room L
Advanced manufacturing technologies like additive manufacturing need to be integrated into holistic production systems to utilise their full potential. 'Factories of the Future' (Europe), 'Industry 4.0' (Germany) and similar concepts describe visions of how productions systems need to be evolved in the future. While significant issues still need to be investigated for the AM technology itself, it is essential to understand implications from a wider context. Understanding the potential allows one to demonstrate and evaluate future uptakes already. Using the RepAIR project as an example – i.e., the integration of AM in Maintenance, Repair and Overhaul (MRO) process chains – the presentation will present and discuss how far AM is specific and carries outstanding potentials with regard to human-machine cooperation, digitisation, virtualisation and decentral process control.
Room: Room R
The Inspire AG Innovation Center for Additive Manufacturing Switzerland (icams) can rely on years of experience regarding the development of process and materials for Selective Laser Sintering (SLS). Recently, an increased number of materials supposedly suitable for SLS has come onto the market, though none have met the success of the de facto SLS material: polyamide 12. This presentation will focus on the SLS processing of a few of these new materials, zooming in on their potential, but also on the challenges still ahead.
Room: Room M
Additive manufacturing arrives more and more in production; this causes numerous challenges for manufacturers. For the optimal integration of the AM-machines in the production environment the currently existing stand-alone machine concept has become revolutionized. In future, machines will be modularly combinable to generate an efficient footprint and thus to optimize the use of the production environment. Build process and build job preparation & dismantling will be separated physically to ensure a maximum utilization of the machine in the build process and to minimize machine downtime. Additionally, due to the multiplication of work steps arising from production, the automation of many process steps is required to keep production processes manageable.
Room: Room L
General terms like Industry 4.0 and digitization generate great expectations. On the one hand, these terms stand for innovation, on the other they provide impetus for more growth and employment. Functional plug & play solutions of machines and components or already available information services give a foretaste of further developments in seamless industrial networking. Often this is accompanied by increased demands for simplicity, reliability and responsiveness. Industrial machinery and equipment must therefore meet the same demands. Additive manufacturing processes are closely linked to Industry 4.0 and digitization. Ultra short process chains, lot size 1 to the cost of mass production and replacement of physical transport by the simple transfer of virtual blueprints to local production cells, are only three of such points of contact. Today it is of paramount interest that additive manufacturing provides impressive designs and the embodiment of multifunctional parts with an increasing variety of materials. This introspectiveness obscures the requirements of the market, which is faced with the rapid progress of digitization. What remains to be done to ensure a smooth - autonomous - application of additive manufacturing in industry?
Moderator
Speaker
Abteilungsleiter Maschinen und Anlagen
Fraunhofer Institut für Materialfluss und Logistik
Room: Room R
Industrial additive manufacturing is an ambitious but realistic undertaking. This presentation shall give an overview of equipment, skills and methods necessary in order to achieve this target – seen from the EOS perspective. Since different applications could need different configuration, an insight into related necessities is given.
End of First Conference Day
Inside 3D Printing Conference & Expo - Düsseldorf -

Day 2 - Thursday, 25th February 2016
Room: Room M
Morning Keynote
The rapid prototyping market strongly matures towards manufacturing applications. Companies handle additive technologies with much more realistic expectations, the technology hype is history. Media starts losing interest. We will see substantial changes in the additive manufacturing sphere – significant technological changes and a consolidation wave. What does this mean for a continued industrialization? We'll show you how EOS will position itself to lead this transition.
Room: Room M
Sponsor Presentation
By now industrial 3D Printing has become part of serial production. The benefits are clear: On top of a reduction in time for product development this forward-looking technology enables the economic production of bionic structures and customized products. However, by far not all possibilities of the process are already explored and used. Based on several industrial examples from the portfolio of Laser Zentrum Nord (LZN), Prof. Dr.-Ing. C. Emmelmann will show the audience how to successfully transfer this technology from prototyping to serial production – focusing on recent industrial applications in the area of bionics and hybrid manufacturing as well as providing a perspective on Industry 4.0.
Sponsored by

Room: Room M
Carbon fiber composite materials offering high strength-to-weight ratio are critical in meeting goals of energy efficiency by reducing weight in automobiles, aircraft, spacecraft payloads, robotics and other applications. The Composite Based Additive Manufacturing (CBAM) is a new additive manufacturing technology for making fiber-reinforced composite (carbon, aramid, glass) parts and high temperature tooling. CBAM process advantages include faster build speed (projected to near injection molding), higher part strength (2-10 times greater than other 3D printing technologies) and the capability to utilize a much larger range of non-woven composite and thermoplastic materials.
Room: Room L
The presentation discusses the need for standards and guides in Additive Manufacturing and gives an updated overview of the most important world-wide activities in the field of standardization. It also discusses, based on the PSDO agreement between ASTM F42 and ISO/TC 261, a strategy to develop such standards and guides. Finally a list of already existing standards, a list of work items currently under joint development and a list of upcoming items is presented.
Moderator
Professor for Product Development, Innovation Management and Rapid Technologies
Ostwestfalen-Lippe University of Applied Sciences
Speaker
Room: Room R
Additive Manufacturing (AM), is perceived by many as a threat to the CNC machining industry. However, it also represents a tremendous opportunity – one that is epitomized by recent innovations combining these two technologies into hybrid CNC machines. This emerging area promises the flexibility of AM paired with the surface finish and precision of machining. New AMBIT™ laser deposition heads offer a modularized way to integrate AM into mainstream CNC machines. This new adoption method together with the technical advantages of hybrid systems offers new capability not possible with CNC or AM systems used independently.
Room: Room M
Höganäs has been involved in additive manufacturing since 2010. Höganäs Digital Metal® technology is based on precision ink-jet on metal powder bed followed by a separate sintering step to obtain the final strength. Basically, all types of metal materials in powder form with suitable morphology and particle size can be used to print components. Currently, the technique is used successfully in production of stainless steel parts. This presentation will discuss challenges and possibilities when introducing new materials like titanium and copper alloys.
Room: Room L
The talk starts with a short introduction of the scope of additive manufacturing technologies. The variety of industries using AM is confusing at a first glance. The applications may be diverging – some common features become evident regarding economic purposes and the tasks to be solved using AM technologies. AM technologies are more than yet another new fabrication method. New business models arise due to their special properties. The talk derives fields of action from the state of the art and the economic environment, in which AM technologies are used. These fields of action are not limited to progress in technology. There is a need for research, information and discussion concerning on-the-job safety, training and education, research on potential applications and the legal framework. Many of these fields of action are systematically examined by honorary members of the VDI Technical Committees.
Moderator
Professor for Product Development, Innovation Management and Rapid Technologies
Ostwestfalen-Lippe University of Applied Sciences
Speaker
Room: Room R
This presentation delivers the results from the RepAIR project. Main focus will be on the workflow around the production of aeronautics parts. A part from the Boeing company recently produced in the RepAIR project will be used as an example.
Room: Room M
In order to pave the way for series production of Selective Laser Melting (SLM) parts, the production rate (molten material per time unit) has to be increased. In the present work, a high power laser (1000 W) was used for manufacturing of Ti-6Al-4V based on the skin-core strategy. A processing parameter window with a density of > 99,5% is identified, manufacturing defects (porosity and lack of fusion) are investigated and their effect on relative material density is discussed. The results show that high power SLM can fabricate fully dense Ti-6Al-4V parts with significantly higher production rate in comparison to conventional SLM.
Room: Room L
Everyone agrees: The market potential for 3D printing is enormous. In several segments like rapid prototyping, the new technology has become indispensable. But when does growth of the overall market accelerate? Which techniques will dominate the future markets? Which R&D projects are most likely to succeed? Is it possible to finance multiple alternatives or is there only enough money for one single option? Growth markets require a lot of money. In times of global economic uncertainty, banks are risk-averse, bureaucratic and hardly bring entrepreneurial understanding. An alternative to financing by banks is growth capital from private equity firms to finance or accelerate innovations and expansion. With agreed rules and a shared understanding, companies benefit and prepare for a better future. How that works – explained in 20 minutes.
Moderator
Professor for Product Development, Innovation Management and Rapid Technologies
Ostwestfalen-Lippe University of Applied Sciences
Speaker
Room: Room R
Will AM become the next "big disruptor" in the aerospace industry? The aerospace industry leads the development of AM-usage and sees today enormous weight saving potential to drastically reduce the cost for airlines. The next aircraft generation enters service in 2015/2016 and the next new programs will be launched in 7-10years. The time from now will become key for future success. The development of R&D skills of this enabling technology, industrializing/stabilizing the manufacturing and combine functions and data sources are the main topics in focus. All in all AM can enable the industry to develop brand new and effective aircraft designs for a CO2 reduced future.
Room: Room M
Additive manufacturing represents an innovative leap forward in production engineering. At Hannover Messe 2015, visitors could experience how the individual, flexible, and cost-efficient manufacturing of parts with highly complex structures directly from 3D CAD data is becoming "industrialized." During the fair Siemens presented solutions for the various additive manufacturing processes throughout the entire value chain. In particular, Siemens unique, extensive range of consistent, end-to-end software tools is playing a key role in ensuring that it will be possible to use additive manufacturing in the future in standardized mass production. The entire additive manufacturing process including material qualification and product design with NX, workpiece construction and optimization, and finally machining in a machine controlled with SINUMERIK CNC, SIMATIC, or SIMOTION is covered. Multiple workpieces manufactured in additive manufacturing processes and made of different materials for industrial use illustrated the kinds of geometries that can already be produced today with generative production methods. Burner nozzles and turbine blades, for example, increase efficiency and reduce resource consumption in gas turbine power plants, while spare parts manufactured on demand boost efficiency and speed up spare parts procurement when maintaining trains.The presentation will cover these topics.
Room: Room L
In May 2014 the company accomplished a successful IPO at the Frankfurt Stock Exchange. Uwe Boegershausen describes the pros and cons of being a listed company, of the different listing venues, the expected changes in corporate governance and some other IPO-related aspects.
Moderator
Professor for Product Development, Innovation Management and Rapid Technologies
Ostwestfalen-Lippe University of Applied Sciences
Speaker
Room: Room R
Additive manufacturing offers a high potential in aerospace industry due to its freedom of design and the ability to manufacture complex and lightweight parts. Companies have to decide at which point it is economic to apply additive manufacturing, however they lack experience. This is why a tool is required that supports the decision process. The presentation will analyze aviation's characteristics with regard to additive manufacturing and possible supply chain benefits in this highly demanding field. The findings are integrated into a methodology that supports the decision whether to apply additive manufacturing on the basis of a calculation taking into account costs, time and quality.
Room: Room M
In a recently finished project ADDING I, "New generations tools by ADDitive manufacturING", an insert for the inlet to a high pressure die casting machine was examined for a new metallic powder material from VBN. This material was compared with conventional tooling steel and approximately 4000 shot were made. The 3D-printed insert had conformal cooling incorporated and the project was conducted as a feasibility study, tackling several issues: a situation analysis, a business and economic analysis as well as practical and virtual experiments. The project was funded by Vinnova through the Strategic Innovation Programme, Metallic Materials.
Room: Room L
ADM describes the combination of additive design and additive manufacturing. Following the ideas of Industry 4.0, FIT Production's current endeavor is to prepare the way for future industrial production now. Essential factors to guarantee economic success using AM are the sophisticated know-how of technologies, materials and feasability as well as the protection of IP (Intellectual Property).
Moderator
Professor for Product Development, Innovation Management and Rapid Technologies
Ostwestfalen-Lippe University of Applied Sciences
Speaker
Room: Room R
As a part of the holistic approach for industrialization of AM this presentation focuses on production integrated marking for traceability of additively manufactured parts. Traceability is one major requirement for a broad application of AM even in industries that are not focusing on product with critical functionality. Markings can be understood as a kind of individualization of parts. As individualization does not increase production costs and the effort for integration of markings can be minimized by software in particular for high batch production, product marking should be an obligatory process step.
Room: Room M
Panel discussion
The Keynote Description will be available shortly.
Moderator
Speakers
Professor for Product Development, Innovation Management and Rapid Technologies
Ostwestfalen-Lippe University of Applied Sciences
Room: Room M
Additive manufacturing is a promising technique for numerous high-performance applications. Many standard alloys have been processed via Selective Laser Melting (SLM), however, materials exclusively developed for AM have been rarely investigated. In this study, the synthesis of an iron-based alloy containing silver particles as well as the production of microstructurally graded structures are presented as possibilities for obtaining material properties that could not be achieved by conventional processing routes. The bulk microstructure as well as the resulting mechanical and surface electrochemical properties of the complex materials were analyzed and correlated to the process conditions.
Room: Room L
The Session Description will be available shortly.
Room: Room R
The desktop 3D printing space is rapidly evolving. There has been a lot of speculation and it can be difficult to know where the space is heading. Join Sara Bonomi, European Marketing Manager at Formlabs, to gain a deeper insight into how the industry is changing and what it will mean for users and businesses.
Room: Room M
Robomotion needs production methods for the robot tools, where the prototype of the tool is nearly the same like it will be used in practice later on. The presentation of robomotion shows how this problem was solved by using additive manufacturing methods. Using this new way of production led to more ideas in the design department to think also of other parts like flashes or clamps with that technology. Furthermore the way of development has changed inside the company, influenced by the fast feedback robomotion gets now form the tests and iterations in the test lab. These experiences can be interesting also for standard machine builders which have similar challenges.
Room: Room L
Fused Deposition Modeling (FDM) from Stratasys is a widespread technology in industrial AM. In contrast to other polymer AM techniques, it is possible to use a wide range of different thermoplastic polymers, such as ABS, PC, Nylon 12, Ultem 9085, Ultem 1010, etc. Due to process characteristics, the materials have to be processed with different tip diameters in order to reach slice heights between 127 µm and 330 µm. Different materials and slice heights result in anisotropic part characteristics. This presentation discusses the material characterization for ABS-M30, Nylon 12 and Ultem 9085 with regard to dimensional accuracy as well as surface and mechanical properties. Therefore, testing techniques and measured data like tensile, bending and impact strength, as well as surface roughness and deviation of different nominal length for the mentioned materials will be presented.
Room: Room R
Additive Manufacturing is the key word in 3d printing to justify the great expectations. Rarely are AM and stereolithography mentioned together. This session presents cases which reveal the strengths of stereolithography depending on the given tasks and compare 3d printing technologies against each other. Finally and together, we "risk" a look into the future of stereolithographic development in machines and materials.
Room: Room M
To get parts that exactly match the requirements of the final application is a key goal of many AM part producers. EOS presents ways to adapt machine parameters in order to optimize for part quality or cost.
Room: Room L
This paper presents the challenges and also opportunities of a new developed process called plastic freeforming. ARBURG, famous for injection molding machines entered the additive market with this new process, plastic freeforming. For building up the parts standard resin gets melted with a plasticizing screw. Out of this generated melt, small droplets are forming the parts. Since standard resin can be used, new challenges along with new opportunities arose. The presentation covers application examples showing challenges and opportunities of the ARBURG plastic freeforming process.
Room: Room R
In academia, industrial design as a university field of research is comparatively little acknowledged. In the presented project a method is being showcased being developed by the scionic® I.D.E.A.L. strategy, where preliminary research is undertaken, new developments in manufacturing technologies are critically scrutinized as well as trends in design processes. In the presented project this method is being illustrated via bio-mimetically induced end effectors. The methods of ideation as well as the respective production technologies are juxtaposed and their results presented. In a first step, through the results of ideation, it is being demonstrated that the bionic approach is not always necessary to achieve design results equalling logically inductive concept development. Subsequently, since different design software was used for the development of the end effectors, new insights could be deducted from this study: the software tools used do not only predetermine the exterior style, but the structure of the to-be defined object alike, just as the material's texture is affected by the fabrication method chosen.
Room: Room M
New Zealand's economy is dominated by small and medium sized companies trying to export products over great distances. Additive manufacturing is seen as a good match, with a low barrier to entry producing highly functionalised and customised parts. Industry is changing from a bureau supply approach from overseas to in-house manufacturing supported by local universities. Main focus areas are medical (skeletal and dental implants for humans as well as pets, prostheses, medical instruments), movie industry, specialised manufacturing and spare parts. R&D is undertaken into new materials including composites, rapid tooling and build algorithms.
Room: Room R
This presentation reports the status of development and realization of 3D printing in space. Manufacturing in outer space remains one of the crucial capabilities to conduct long duration manned space exploration. The high cost-to-orbit, for leaving the Earths gravitational field, continues to be the limiting factor in carrying sufficient hardware to maintain extended life support in microgravity or on other planets. Long-term missions would benefit greatly from on-board and in-situ manufacturing capabilities.
End of Inside 3D Printing 2016
Conference Guide Download (PDF)
Sessions are held in English.
Sessions are held in German.