Agenda Overview
---
Day 1 - Thursday - 2 February, 2017
Welcome and Opening with Conference Chair Dr. Eric Klemp
Morning Keynote:
Insights In The History And Drivers Of The AM Markets
3D-Printing or Additive Manufacturing have been going through nearly 30 years of evolution. More and more they are recognized as a disruptive revolution in manufacturing that is the frontline of concepts such as the Internet of Things or Industry 4.0. These are all nice buzz-words, but what are the practical consequences in the wide variety of markets that are or will be served. What has happened already and what can be expected as a consequence? How to prepare for the AM future, that is called today?
Speaker:
Sponsored Sessions:

ACEO
Technologies:
HP: Multi Jet Fusion
Applied Design:
Selective Laser Melting In Heat Exchanger Development
Digitisation:
Additive Manufacturing As Part Of The Factory Of The Future At John Deere
Additive manufacturing, also known as 3D printing, is a process where complex parts can be made directly from the CAD geometry. These techniques have been widely used for prototyping, but recent developments in materials and processes have made them viable for manufacturing for production. Additive manufacturing provides design freedom that leads to greater function of parts such as increase cooling capacities, more efficient flows, and part integration. Additive Manufacturing well covers all areas of the framework "Factory of the Future", which we see as "smart connected factory". John Deere will give an update on why AM is seen as such an important technology to design and make things different and on how we want to implement that into our company.
Speaker:
Technologies:
The Missing Link In Industrial Additive Manufacturing
The current developments in industrial (metal) additive manufacturing show a clear tendency towards production facilities focused on series production of (metal) parts in demanding high-tech industries. One of the key elements in developing these kinds of manufacturing solutions is the further integration of equipment and software – currently a missing link in the AM space. In order to support dynamic (offsite) planning and scheduling, equipment and environment monitoring, build simulation and quality control, a new level of software solutions is required that do not only support the entire AM workflow, but also integrate with 3rd party tools for specialized functions or applications. In order to improve reproducibility and predictability, having a single environment where all relevant data is stored allows for more effective learning and process optimization. On top of that, managing process and data in a single controlled environment will support certification processes and reduce chances of error. This session will focus on the developments in the industry and software markets and how these will integrate into the manufacturing solutions of the future.
Speaker:
Ilko Bosman, Manager Finance & IT, Additive Industries b.v.
Applied Design:
Feasibility Study 3D Printing Of Electric Motors
Digitisation:
From Layer Deposition To True 3D Printing – How To Scale-Up Direct Manufacturing To Serial Production Needs
Additive manufacturing is supposed to change the way we make our products in the future. The prospects coming with it are manifold and the stakes are high: higher production flexibility is expected to allow for a better production smoothing and coping with market volatility, products are intended to be more customized following build-to-order or even design-to-order business models. The brave new world of industrial production is pictured as scenarios with much more ad-hoc production, allowing for a radical reduction of overproduction and overstocked warehouses. However, in order to make all this happen, additive manufacturing must get out of its niche existence due to its limited volume production capabilities, unspeakably high raw material costs, and pseudo-flexibility in terms of production ramp-ups. The presentation gives an outlook and provides general principles for overcoming these hurdles. The theoretical pillars for a potential scale-up of additive manufacturing are explained, with a special focus on direct deposition technologies.
Speaker:
Technologies:
Process And Quality Supervision For EBM Production Applications
The orthopedic implant and the aerospace industry uses the EBM technology for series production since 2007. This production focus has brought an increasing demand for process and quality supervision, e.g. defect detection, and we describe some of the solutions Arcam has developed to meet these industry requirements. Like a high-resolution camera. This functions can be used for process surveillance and as a complement to other NDT methods. Additionally an X-ray sensor is integrated. This can determine beam parameters such as position, focus and beam shape with very high accuracy. Future application developments will have the possibility to include in-process monitoring.
Speaker:
Applied Design:
TBA
Digitisation:
iBus - An Integrated Business Model For Customer Driven Custom Product Supply Chain
Technologies:
Safety In Additive Manufacturing
3D metal printing is becoming established as a production technology in more and more industries. Entire manufacturing centers with multiple machines and numerous machine operators are being created. Safety is a key aspect, no matter whether you are operating a single machine or multiple machines, but this is a crucial criterion for large companies in particular.
Additive manufacturing technology demands different safety measures in some cases to the known, established subtractive processes. This is firstly due to the new type of manufacturing and secondly to the materials which are to be processed, for example reactive powder materials. It is therefore all the more important to familiarize yourself with the safety aspects of this manufacturing process, especially as guidelines for users also exist in addition to regulations for manufacturers.
What particular aspects need to be considered with powder-bed-based 3D metal printing?
Which sources of danger exist with this manufacturing process?
What protective equipment is the correct equipment?
What needs to be observed during powder handling?
Which equipment should be used?
You will get answers to these and other questions relating to safety in additive manufacturing in this talk.
Speaker:
Ulrich Albanus, Director Global Service & Application, Concept Laser GmbH
Applied Design:
Dimensional Tolerances For Additive Manufacturing
Additive manufacturing creates parts in layers without using formative tools. Compared to established manufacturing processes, additive manufacturing offers many advantages. However, only a few research institutions and technology-leading companies use additive manufacturing for end-use part production because relevant challenges have not been sufficiently researched yet. Missing restrictions become apparent in the available geometrical accuracy. The objective of the investigation is the experimental determination of dimensional tolerances using standard parameters. Therefore, a methodical procedure was set up. Based on experimentally determined deviations, dimensional tolerances were derived. The experimental investigations were carried out for Laser Sintering (LS), Laser Melting (LM) and Fused Deposition Modeling (FDM). The underlying presentation focuses the results for FDM.
Moderator:
Dr. Guido Adam, CEO, DMRC - Direct Manufacturing Research Center
Speaker:
Frederick Knoop, Research Assistant, Direct Manufacturing Research Center (DMRC)
Digitisation:
Challenges In Digital Manufacturing
The manufacturing ecosystem is rapidly turning towards digital technologies. While digitization provides great benefits, most organizations find successful implementation challenging. In this presentation we discuss the main challenges and suggested solutions based on industry best-practices and case studies.
Speaker:
Afternoon Keynote:
Global Value Chains – How Does AM Influence The Factory Of The Future?
The Rapid Prototyping market strongly matures towards manufacturing applications.
Companies handle Additive Technologies with much more realistic expectations, the technology hype is history. Media starts losing interest.
We will see substantial changes in the Additive Manufacturing sphere – significant technological changes and a consolidation wave.
What does this mean for a continued industrialization? What is the impact towards global value chains and how does AM impact the factory of the future?
We'll show you how EOS positions itself to lead this transition.
Speaker:
Sponsored Session: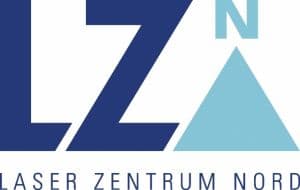 Laser Zentrum Nord
Podiumsdiskussion:
Finance And Market:
Adoption Of Additive Manufacturing In The Industrial Arena
Materials & Testing:
Additive Manufacturing of Metallic Glasses
If a metallic melt is cooled fast enough to avoid the atomic ordering processes associated with crystallization, the disordered structure of the liquid freezes. The result is an amorphous metal also known as metallic glass. The absence of an ordered lattice structure results in a unique combination of properties: stronger than steels, highly elastic as polymers, often harder and more corrosion resistant as their crystalline counterparts, and thermoplastically formable. Recently it was demonstrated that metallic glasses can be produced by Additive Manufacturing. This talk gives an overview about this class of materials and discusses recent developments, challenges and potentials that emerge with Additive Manufacturing.
Speaker:
Service Supplier:
Additive Manufacturing Business Models
Johannes Lohn, PhD Student, PROTIQ GmbH – A Phoenix Contact Company
Finance And Market:
Future Trends And Markets For Industrialized, Metal 3D Printing
The significant investments of large industrial players into 3D printing hard- and software underpin the relevance of this technology for selected high tech industries. Growth in this industry will remain at around 30% per year and will continue even at today's price levels for the next years due to the large untapped potentials. Factory planners are currently designing fully automated 3D printing factories and need to prototype solutions for unloading components, removal of support structures, health protection etc. Overall process efficiency and integrated solutions are becoming a key enabler and are now addressed as well by the leading software providers.
Speaker:
Materials & Testing:
New Plastic Materials For Laser Sintering – Increasing The Variety Of Materials
Laser sintering gets more and more importance as a small series production technique. However, there is only a little number of materials available for the process. In most cases parts are build up using polyamide 12. Alternative materials are seldom used. Reasons for that are high prices, poor mechanical part properties or a more difficult processing. Aim of the presented study was to qualify different new polymers for the laser sintering process. On the one hand the processing conditions, part properties and potential applications of a newly commercialized polypropylene powder are shown. On the other hand different polyamide 6 powders were analyzed and compared in regard of processing conditions in laser sintering and part quality.
Speaker:
Andreas Wegner, Lehrstuhl für Fertigungstechnik, Universität Duisburg-Essen
Service Supplier:
Series Production with 3D Printing: "Complexity For Free"
This technology not only offers design freedom with optimized structures and surfaces; it has also tremendous savings potential for small and medium-sized production runs. Each printed part can be unique with low cost differences, offering customized products and limited series, accelerating product development and increasing production Efficiency.
An industrial standard is not achieved until reproducibility and quality are in balance through the material's dimensional stability, homogeneity, density and strength. However, this requires an absolute command of the process. With respect to surface quality: As a rule, 3D blanks require reworking or finishing before product quality is high enough to be considered marketable. Coloring plastic laser sintered parts is a key factor for production in these cases. The color must be lightfast as well as water, UV and abrasion resistant. It should also stand up to sweat, which is very important for eyeglasses and jewelry. In recent years the eyewear industry in particular has increased its use of laser sintered eyeglass frames, as this makes it possible to quickly modify model designs and adapt colors to the latest trends. The short production time of approx. 9–11 workdays makes this an extremely interesting method of production.
The presentation is aimed at developers, designers, department managers and executives in all branches of small-series manufacturing along with artists who wish to leverage the advantages of the generative process in their own production.
Moderator:
Prof. Dr.-Ing. Franz-Josef Villmer, Professor of Product Development, Innovation Management and Rapid Technologies, Ostwestfalen-Lippe University of Applied Sciences
Speaker:
Finance And Market:
Additive Manufacturing - The Growing Interest?!
In various industrial fields Additive Manufacturing (AM) technologies are already established as alternative production methods compared to traditional manufacturing methods. In addition to today's hype driven by the media, there are still many fields of action which must be dealt with at present and in the future. These fields of action include, for example, research and development, the increasing industrial need for standardization and quality improvement of AM components. However, Additive Manufacturing will become more and more strategic and will also change the market and today's business models in the future. Among other things, these topics will be addressed and discussed in this talk.
Speaker:
Jan Sehrt, Senior Lecturer, University of Duisburg-Essen
Materials & Testing:
Non-Destructive Testing (NDT) And Other Quality Related Topics For Additive Manufacturing
Aerospace is the industry that other industries look to for a glimpse at what's on the horizon. Aerospace has a long history of being an early adopter, innovator and investigator. What this industry was doing decades ago has now become commonplace, almost pedestrian. For example, the aerospace industry was the earliest adopter of carbon fiber, and it was the first to integrate CAD/CAM into its design process. There are many other examples that show that trends in aerospace are predictors of future trends in manufacturing across all industries.
3D printing has a growing influence over the way Airbus Group designs, builds and maintains its products. Ideal for small volumes and customized production, 3D printing makes lighter-weight, fully assembled components at a fraction of the cost and time compared to just a few years ago.
Parts can now be created with complex geometries and shapes that in many cases are impossible to create without 3D printing.
In Aerospace the main focus is today on printing metals. The focus here is on Titanium alloys, whereas Aluminium- and other metallic materials are under investigation, as well.
AM is already used in manufacturing of Aerospace parts. Airbus and Premium Aerotec for example got their first AM manufactured part out of Titanium being certified by the EASA for the use in the A400M. Even if this part is not critical to fatigue, it is a first step towards industrialisation of metallic printing. For sure more applications will follow, soon.
The process chain for AM has lots of single steps and several of these are influenced by Quality Assurance (QA) Testing and Non-Destructive Testing (NDT).
The following topics are discussed with this presentation:
Simulation of NDT capabilities during design
Database for material properties
Powder quality determination
New Testing needs (e.g. Pressure Tests, etc.)
Online-Monitoring and Big-Data approach
NDT technologies (Optical Methods, Penetrant Testing, X-Ray inspection, Computed Technology, etc.)
Submicron X-Ray

Speaker:
Service Supplier:
Smart Factory - Factory Of The Future
Reception in Exhibit Hall
End of First Conference Day
---
Day 2 - Friday - 3 February, 2017
Morning Keynote:
AM Perspectives - Not Bound To Earth
Tommaso Ghidini, Head of the Materials Technology Section, European Space Agency (ESA)
Featured Session:
The Journey Of Additive Manufacturing To Mainstream Production: Challenges And Opportunities For The European Industry
The presentation will briefly sketch out the main advancements in the use of additive manufacturing for metalworking processes and will shortly illustrated the main trends and dominant players in the metal additive manufacturing market. It will then delve into the non-technological barriers for the industrialization of additive manufacturing in the European industry. It will offer an insight into regulatory gaps across several areas, skills shortages and EU R&D challenges that need be addressed to foster the uptake of additive manufacturing in application sectors.
Speaker:
Product Optimization - From Earth To Space:
Real Application Examples
Disruption And Changes:
A Direct Photonic Production - Additive Manufacturing Of The Future
European Perspective On AM:
A Strategic Vision For Europe In AM And 3D Printing: AM-Motion & FoFAM
Additive manufacturing in Europe is still a scattered landscape where all players need to be brought together if we would like to be competitive and overcome exiting barriers. An Strategic common vision, that goes beyond technology aspects, is needed. The overall objective of FoFAM and AM-Motion initiatives is to contribute to a rapid market uptake of AM technologies across Europe by connecting and upscaling existing initiatives and efforts, improving the conditions for large-scale, cross-regional demonstration and market deployment, and by involving a large number of key stakeholders. Final goal is to develop a strategy and set up the pillars for its efficient implementation that, ultimately, will contribute to reinforcing the European ecosystem of AM.
Speaker:
Product Optimization - From Earth To Space:
Bionics Designs – Disruptive Technology In Aerospace
Bionic Designs – a disruptive Technology in Aerospace? Will Bionic Designs with enabling AM-technology become the next ""big disruptor"" in the aerospace industry? The aerospace industry leads the development of AM-usage and sees today enormous weight saving potential to drastically reduce the cost for airlines. The next aircraft generation enters service in 2016/2017 and the next new programs will be launched in 7-10years. The time from now will become key for future success. The development of R&D skills of this enabling technology, industrializing/stabilizing the manufacturing and combine functions and data sources are the main topics in focus. All in all AM can enable the industry to develop brand new and effective aircraft designs for a CO2 reduced future.
Moderator:
Dr. Guido Adam, CEO, DMRC - Direct Manufacturing Research Center
Speaker:
Disruption And Changes:
TBA
European Perspective On AM:
Talent Challenges Impacting The Evolution Of Industry 4.0
The presentation will take a look at some of the key challenges faced by organisations with the implementation of technological change driven by Industry 4.0. We will look at the key skills organisations highlight as essential, including both technical and non technical requirements. We will propose potential short, medium and long term solutions that can help overcome the skills gap and offer competitive advantage for early adopters.
Product Optimization - From Earth To Space:
BDLI Network Additive Manufacturing
Jens Telgkamp, Research Leader on Additive Manufacturing / 3D printing, AIRBUS
Disruption And Changes:
Automated Design For Orthopedic Devices – Core Element Of Disruptive Change?
Additive manufacturing technologies open up Mass Customization, the mass manufacturing of customized products. An absolute prerequisite for this is the cost-effective supply of 3D data of the customized products. The presentation illustrates how to design automated processes for customization and what consequences will arise for the orthopedic industry in particular, and for products with added value through customization in general. The disruptive potential for this industry will be worked out and an idea of future developments will be presented.
Moderator:
Prof. Dr.-Ing. Franz-Josef Villmer, Professor of Product Development, Innovation Management and Rapid Technologies, Ostwestfalen-Lippe University of Applied Sciences
Speaker:
European Perspective On AM:
Turning Digital Into Physical: The Role Of AM And 3D-Printing In The Digitisation Of Industries
Product Optimization - From Earth To Space:
Product Optimization With Additive Manufacturing - From Space To Earth
Disruption And Changes:
It's Not All About Weight Reduction - Additive Manufacturing In Railway Business
With depreciations periods of 25 years, service lifes of more than 50 years, vehicles from different manufactures and different years of construction, spare part supply becomes a real challenge for the leading railway company in Europe. The lack of critical spare parts creates delays in maintenance workflow or downtime for whole vehicles which mean financial losses and possible customer dissatisfaction at the end of the day. But also small components in comfort areas can affect the travelling experience of passenger. To improve spare parts supply especially for old parts, that are no longer manufactured by the supplier and to benefit from the advantages of Additive Manufacturing in other business areas, Deutsche Bahn AG set up a joint initiative to explore application fields and business models across group - with great success.
Moderator:
Prof. Dr.-Ing. Franz-Josef Villmer, Professor of Product Development, Innovation Management and Rapid Technologies, Ostwestfalen-Lippe University of Applied Sciences
Speaker:
Florens Lichte, Head of Additive Manufacturing, Deutsche Bahn AG, DB Fahrzeuginstandhaltung GmbH
European Perspective On AM:
Experiences From European Projects: Linking Research On ICT And Manufacturing Technologies
Afternoon Keynote:
Function Defines Form. Increasing Value Through Functional Design.
Industrialization of Additive Manufacturing is accelerating: increased building space, more materials, better machine technology, increased quality management and automation in post-processing give technology impulses in the next years. Further, AM developments demonstrate that this technology has additional potential beyond just being an alternative manufacturing method for existing parts and designs: Application-driven re-invention of equipment, with parts bundling and integration of several functions into the AM-made part leverage the full potential, at its best through a digital CAE/CAD workflow. This enables appropriate business cases for AM in high value applications, by more sustainable and cost-efficient manufacturing and operations.
Speaker:
Panel Discussion:
Defense:
Experience with Additive Manufacturing And Future Developments at DBD
Digital And Virtual Engineering:
Towards Efficiency In Engineering: Opportunities And Challenges In Combining Additive Manufacturing And Virtual Engineering
Securing Your Intellectual Property And Business Secrets In Additive Manufacturing Processes, Avoiding Liability For Product Defects
Companies of all sizes are embracing additive manufacturing and looking for ways to incorporate it into their production processes and supply chains. While great attention is paid to the technical aspects of this challenge, the legal implications are often ignored with costly consequences. With additive manufacturing changing processes proactive contract management is a must. Manufacturing products additively also often requires a complete or partial re-design for tapping into the full potential of digital production processes. This task and the improvement of certain product features are often outsourced to service providers, suppliers or freelancers. While this approach is often appropriate and cost effective, it also demands special attention to securing intellectual property in work results. Andreas Leupold from Leupold Legal, 3D-Printing Law Firm of the Year 2016 in Germany provides essential guidance on securing your intellectual property and business secrets in the digital supply chain. He also shows what can be done to prevent business secrets from being divulged to third parties and explains why adhering to technical standards is not enough to avoid or limit your liability for product defects that occur in industrial 3D-printing.
Speaker:
Defense:
Deployed Printer Systems For Armed Forces
Michael Grytz, Head of New Services, Airbus DS Electronics and Border Security GmbH
Digital And Virtual Engineering:
The New Shape Of Product Development And Manufacturing Processes With Additive Manufacturing And Industry 4.0
Most of the traditional rules of processes in development and manufacturing of products will change with the entry of Additive Manufacturing, Cyber-physical systems and the Industrial Internet. The keynote highlights the relevant effects of these new technological developments on processes, employees, products and markets. A first glimpse of new processes is possible in the Potsdam ACI (Application Center Industry 4.0), an advanced experimental smart factory of the future.
Speaker:
Production Integrated Markings For Traceability Of AM Parts In The Context Of Industry 4.0
Traceability is often mentioned as one fundamental requirement to reach the vision of Industry 4.0, the next industrial revolution. As Additive Manufacturing (AM) is a technology with high relevance in the scope of Industry 4.0 this presentation focuses production-integrated markings for traceability of additively manufactured parts . Even industries that are not focusing on products with critical functionality using markings for quality management and liability exclusion can benefit a lot from identifiability of products. Markings can be understood as a kind of individualization of parts. As individualization does not increase production costs when using AM and the effort for integration of markings can be minimized by software in particular for high batch production, product marking should be an obligatory process step. Various applications that can be achieved due to markings as well as different ways to embed a marking at least partly automatically will be shown.
Speaker:
Ulrich Jahnke, Research Assistant, University of Paderborn – DMRC
Defense:
Challenges On The Way Towards The Usage Of AM For Armed Forces
Digital And Virtual Engineering:
Unlocking The Potential Of Additive Manufacturing In A Connected World
Main adoption drivers of the AM technology (personalization, complex geometries and decentralized production) will originate game-changing innovations in the next years. However, this will not succeed to take full advantage to the possibilities of the new technology unless a mindset change occurs in the conception and design of products. Security issues concerning the misuse of intellectual property have to be solved, especially if the printing of a part is done by a third party. Besides, developments to create standard and exchangeable file formats, certification processes and digital platforms will lead to a firm integration of AM into the manufacturing area.
Speaker:
3D Hubs - A European Production Network
Organizations often rely on several suppliers to complete even a single product iteration. Additional complexities are introduced when working with multiple engineering teams, multiple material needs, and spread across multiple geographies. Anything less than perfect coordination can frequently lead to project delays or unforeseen project expenses. 3D Hubs' new enterprise solution aims to facilitate rapid prototyping by introducing one centralized platform for all decentralized manufacturing needs.
Speaker:
Defense:
Additive Manufacturing: What Are The Risks To (Inter)National Security?
AM technology offers great advantages, but it also comes with certain risks to national and international security. It is already possible today to fully "print" small arms and to partially print drones, guided missiles and other weapon systems. Moreover, 3D-printing, in a sense, is the epitome of "dual use" technology that may allow certain countries or non-state entities to circumvent international sanction regimes. This session provides an overview of which potential risks AM poses from a national and international security perspective and what is being discussed as means to mitigate such risks.
Speaker:
Marco Fey, Research Associate, Leibniz-Institut Hessische Stiftung Friedens- und Konfliktforschung (HSFK)
Digital And Virtual Engineering:
Multiscale Additive Manufacturing Simulation Solution: From Material Engineering To Confident Lightweight Design
Additive layer manufacturing of plastics is experiencing a paradigm shift. Following its initial development in rapid visual prototyping, the industry is now looking into the technology as a full production technique to achieve tailored design but also new lightweighting solutions which are not viable with other manufacturing methods.
To support this transition, the engineering workflow which is daily applied for traditional manufacturing processes needs to be replicated and adapted to additive manufacturing. Printer manufacturers, material suppliers and end-users need predictive simulation tools to bring the additive manufacturing efficiency and performance to the next level required by the industry. This paper presents a holistic simulation approach for additive manufacturing of plastics and composites, covering material engineering, process simulation and structural engineering of both SLS and FDM type of processes.
Additive manufacturing modeling is a true multi-scale challenge. Insights on how the simulation of the 3D-printing process can be solved via multiscale thermo-mechanical models are presented. The numerical simulation follows the real printing workflow, takes into account all process parameters and allows to predict the deformed shape of the part, residual stresses and the process microstructure, such as porosities distribution and printing direction. Some optimization techniques are further considered to minimize part warpage.
Multiscale material modeling techniques applied to additive manufacturing of polymers (unfilled and reinforced) will be detailed. Applications include the computation of the effective mechanical response of lattices, the homogenization of the material behavior of reinforced polymers and the build-up of nonlinear material models as a function of the printer toolpath by reverse-engineering experimental tensile datasets.
Finally, to bridge the gap between process and as-printed part performance, a strongly coupled process-structure methodology will be shown, as key enabler for predictive simulation of new lightweight high performance designs. This approach links the material anisotropy, the process-induced microstructure and the part performance. The part strength sensitivity to the printing direction is demonstrated and validation against experimental tests is achieved.
Speaker:
Olivier Lietaer, Business Development Engineer for Additive Manufacturing, e-Xstream
Legal Aspects In Additive Manufacturing
End of Inside 3D Printing 2017
Sponsors, Exhibitors and Media Partners