Since 2009 Guido Adam works at the chair for design and drive technology at the University of Paderborn. He received his diploma in mechanical engineering from the University of Paderborn. His emphases were design and product development. Guido Adam works in closed cooperation with the Direct Manufacturing Research Center (DMRC) of the University of Paderborn. Since 2010 his research is focused on developing design rules that support a proper design for manufacturing for additive manufacturing processes. Guido Adam is vice chairman of the VDI working group FA 105.3 and helps developing the VDI guideline 3406 "Additive manufacturing, rapid manufacturing – Design guidelines basics".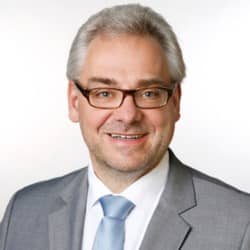 Dr. Eric Klemp
COO

Eric Klemp, born 1966 in Flensburg, studied mechanical engineering at TU Clausthal, did his PhD at Institute of Mechanical Engineering at TU Clausthal. He was project leader at Bosch and Siemens household appliances later product architect at Rational AG and afterwards commercial director of the the Direct Manufacturing Research Center (DMRC) at University of Paderborn. Since 2016 Eric Klemp is COO at the voestalpine Additive Manufacturing Center GmbH in Düsseldorf.
Dipl.-Wirt.-Ing. Christian Lindemann has studied industrial engineering at the University of Paderborn with a focus on strategic production and innovation management. Afterwards he joined the chair for "Computer Application and Integration in Design and Planning" as scientific staff from Prof. Dr.-Ing. Rainer Koch. Since 2010 he is strongly involved in the Direct Manufacturing Research Center (DMRC) at the University of Paderborn. One of his main research topics is the cost structure of Additive Manufacturing during the product lifecycle with the aim to increase the number of part candidates for the AM technology. Furthermore he investigates existing methods for product design and the applicability for the Additive Manufacturing technologies. During his research he has participated in industry and EU-FP7 Framework projects as well as in projects of the European Space Agency (ESA).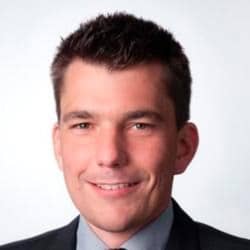 Dr.-Ing. Jens Pottebaum
Senior Researcher
Paderborn University, Heinz Nixdorf Institut
Dr.-Ing. Jens Pottebaum, is senior researcher at the University of Paderborn, Germany, in the department for Mechanical Engineering (research groups C.I.K. and 'Product Creation') and the Direct Manufacturing Research Center (DMRC). Currently he is project manager in the collaborative research project RepAIR which is funded by the European Commission in its 7th Framework Programme (theme 'Transport'). RepAIR targets innovative solutions for aircraft MRO (maintenance, repair and overhaul) using Additive Manufacturing technologies. Jens Pottebaum studied mechanical engineering and computer science at the University of Paderborn. In 2011 he received the doctor's degree for his research on the 'Optimisation of application oriented learning by knowledge identification'. His research deals with the application and applicability of Information and Communication Technology (ICT) for civil protection and mechanical engineering. More specifically, he focuses on multi- and interdisciplinary approaches to solve challenges in technology enhanced learning.
Franz-Josef Villmer is a professor of Product Development, Innovation Management and Rapid Technologies at the OWL University of Applied Sciences in Lemgo, Germany. After studying Mechanical Engineering and obtaining his doctorate at Clausthal University of Technology, he served for many years in multi-national management positions and different industries, e.g. in mechanical and plant engineering, vehicle and service machinery manufacturing and the first tier vehicle supplier industry.