Referenten
---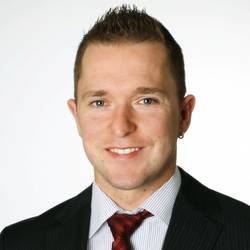 Dr. Guido Adam
CEO
DMRC - Direct Manufacturing Research Center
Since 2009 Guido Adam works at the chair for design and drive technology at the University of Paderborn. He received his diploma in mechanical engineering from the University of Paderborn. His emphases were design and product development. Guido Adam works in closed cooperation with the Direct Manufacturing Research Center (DMRC) of the University of Paderborn. Since 2010 his research is focused on developing design rules that support a proper design for manufacturing for additive manufacturing processes. Guido Adam is vice chairman of the VDI working group FA 105.3 and helps developing the VDI guideline 3406 "Additive manufacturing, rapid manufacturing – Design guidelines basics".
---
Hans-Ulrich Büse
Founder
---
Dipl.-Ing. André Bergmann
Research Fellow, Manufacturing Technologies
Fraunhofer-Institut für Produktionsanlagen und Konstruktionstechnik IPK
Mr. Bergmann works since 2011 as a research associate at the Fraunhofer IPK in the department Manufacturing Technologies with focus on additive manufacturing. Besides his study of Mechanical Engineering, which he finished in 2009, he was also from 2006 – 2009 employed in the Bosch and Siemens Home Appliances Group for projects in development processes, modularization of the product structure management and tolerance management.
---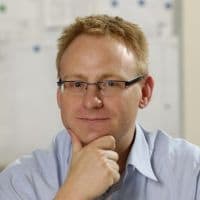 Andreas Berkau
Managing Director
citim
Born in 1969 in Magdeburg, apprenticeship as toolmaker. Studied production engineering at the University of Magdeburg - Diploma in engineering. He joined the citim GmbH in 1997, since 2001 managing director. Since 2013 also president of citim AM, Inc. in Kennesaw, Georgia. The companies citim and citim AM are leading suppliers in the field of additive manufacturing of metal components.
---
Jürgen Blöcher
Managing Partner
FKM
He is a qualified economist and expert in casting technology. On completing university, he worked in a number of companies in the mechanical and plant engineering industries as Head of Materials Management and then as General Manager. Since 1994, he has been Managing Partner of FKM Sintertechnik GmbH, a company he founded together with Harald Henkel. The company is regarded as a pioneer in laser sintering and has over the years become a close development partner of the German plant construction company EOS. In the year 2000, Jürgen Blöcher also founded a modern casting company specializing in aluminum molds for the tooling industry. He is sole proprietor of this company.
---
Dr. Ingo Ederer
CEO
Voxeljet
He was born in 1967 in Weilheim, is one of our founders and is the key inventor of our technology. He has served as our Chief Executive Officer since 2013 and previously served as Managing Director from our incorporation in 1999 to 2013, building up the company from the start-up phase to become a leading provider of 3D printers for industrial and commercial customers. Dr. Ederer studied mechanical engineering at the Technical University of Munich, Germany and completed his diploma thesis in 1993. He received his doctorate degree from the Technical University of Munich in February 2000.
---
Dipl.-Inform. Michael Eichmann
CEO
RTC Rapid Technologies GmbH
---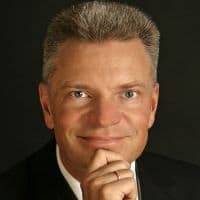 Prof. Dr.-Ing. Claus Emmelmann
CEO
Prof. Dr.-Ing. Claus Emmelmann is heading the Institute of Laser and System Technologies at Hamburg University of Technology since the year 2001. With his team of researchers he is performing research and development in the field of laser free form manufacturing, ablation and welding as well as design and analysis of laser components and systems for automotive, shipyard, aircraft, tooling and medical industry. After receiving his Dipl.-Ing. (MSc) degree of mechanical engineering sciences at the University of Hannover in 1986 Claus Emmelmann established the department of production technology of the Laser Zentrum Hannover directed by Professor Dr.-Ing. H.K. Tönshoff. 1991 he received his Dr.-Ing. (PhD) degree with a thesis about Laser Beam Cutting of Ceramics. Within his following 10 years industrial career he was responsible for expanding the business unit of solid state lasers at the worldwide leading laser manufacturer Rofin Sinar GmbH in Hamburg until 2001. As an author of more than 300 national and international publications Claus Emmelmann lectured for 10 years at the University of Hannover and was working on numerous national and international research projects in the field of laser material processing. At Hamburg University of Technology Claus Emmelmann is lecturing about production, laser, welding and quality technologies for mechanical, maritime systems, industrial engineering and vocational sciences as well as for master students of International Production Management.
---
Germán Esteban Muñiz
Research Programme Officer
DG Research and Innovation
Germán Esteban Muñiz, Senior Chemical Engineer, worked for a decade in water treatment, hydraulic infrastructures and discrete and process manufacturing before joining the European Commission in 2011. He works as Programme Officer at DG Research and Innovation at the Key Enabling Technologies (KETs) Directorate. He has managed over €200 million in FP7 EU projects and is an active player in the Horizon 2020 Public-Private Partnerships of Factories of the Future (FoF) and Sustainable Process Industry through Resource and Energy Efficiency (SPIRE). Under H2020, he works in the KETs at the Industrial Leadership pillar and contributes to the Societal Challenge of Climate Action, Resource Efficiency and Raw Materials under the European Innovation Partnership on Raw Materials (EIP RM). Mr. Esteban is also the EC contact point and responsible for the Additive Manufacturing Platform, which has recently launched its Strategic Research Agenda (SRA) 2013-2020, highlighting priority areas for future development and the roadmap for AM standardization.
---
Matthias Fischer
Research Assistant
Paderborn University – DMRC
Mr. Matthias Fischer finished his masters program in Mechanical Engineering at the University of Paderborn with main study in Polymer Engineering in 2013. Since March 2013 he works for the Chair of Polymer Engineering at the University of Paderborn. In Cooperation with the Direct Manufacturing Research Center (DMRC) the focus of his research is the surface treatment of Fused Deposition Modeling (FDM) parts. In context with student activities at the DMRC Mr. Fischer is familiar with the FDM process since 2010.
---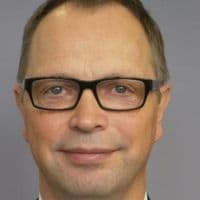 Dietmar Frank
Regional Director
EOS GmbH
In his role as the Regional Director – and as a member of the EOS management team - Dietmar Frank since the end of 2007 has the operative responsibility for the Central Europe region. Since 2003 and before assuming this role, he had managerial responsibility as a regional manager. Before joining EOS, Frank assumed a number of sales positions in different European regions with the target of building up and further developing the customer base. He started his professional career at EOS in 1994. Dietmar Frank studied General Engineering at the Technical University of Munich. When writing his thesis at the Clemson University of South Carolina/USA he encountered topics such as Rapid Prototyping and Additive Manufacturing for the first time.
---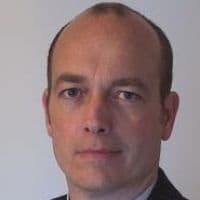 Dr. rer. nat. habil. Jens Günster
Head of Division
BAM
Study of physics at Clausthal University of Technology in Clausthal-Zellerfeld, Germany (1985 – 1991), Doctorate at the Faculty of Mathematics and Natural Science at Clausthal University of Technology (1995), Humboldt Fellowship at the National Institute for Research in Inorganic Materials, NIRIM, Tsukuba, Japan (1996-1997), Research Associate at the Department of Chemistry Texas A&M University, Texas, USA (1997 – 1998), Research Associate at the Institute for Inorganic Materials at Clausthal University of Technology (1998 – 2007), Habilitation for Material Science at the Faculty of Mining and Mechanical Engineering at Clausthal University of Technology (2002) Head Laser Process Technology at OC Oerlikon AG, Imarali, Liechtenstein (2008 – 2009), Glass Specialist at Oerlikon Solar AG, Trübbach, Schweiz (2009 – 2010), University professor at Clausthal University of Technology (since 2010), Head of Division "Ceramic Processing and Biomaterials" at the Federal Institute for Materials Research and Testing (BAM) in Berlin (since 2010)
---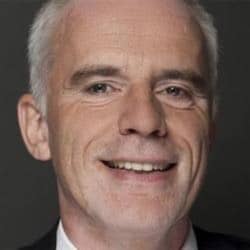 Rainer Gebhardt
Specialist for Technology and Research
VDMA
Rainer Gebhardt is since 2012 specialist for Technology and Research in the print and paper technology association at VDMA. He establishs the industry platform for 3D printing as innovative technology. He works on interlinking producers and users in all fields for know-how transfer and the prioritization of further steps toward the introduction of the new procedures in the industry. After studying mechanical engineering at the Technical University of Darmstadt in 1990 he became active in the printing industry as a developer at MAN Roland printing machines. Before starting at VDMA he was responsible for "new technologies" at manroland sheetfed manufacturing and dealt with topics such as digital printing technology and process optimization for print production.
---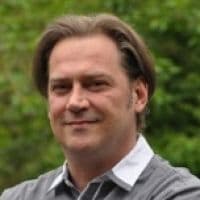 Thomas Gernbauer
Co-Founder
FABBULOS GmbH
---
Markus Hoffmann
Geschäftsführer
H&H Gesellschaft für Engineering und Prototypenbau mbH
---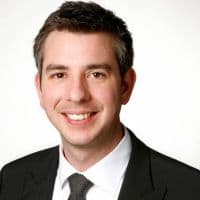 Ulrich Jahnke
Research Assistant
DMRC - Direct Manufacturing Research Center
Dipl.-Ing. Ulrich Jahnke is employed as research associate at the chair "Computer Application and Integration in Design and Planning" at the University of Paderborn since 2011. Cooperating in the DMRC and in the technology network "it's OWL"his main research topic is the prevention of product piracy using AM technologies.
---
Kai Jannek
Director Foresight Consulting
Z_punkt GmbH
Kai Jannek is Director Foresight Consulting at Z_punkt's Cologne offices. He studied economics with a focus on strategic marketing and economics of development at the University of Witten/Herdecke and the Stellenbosch University in South Africa.
---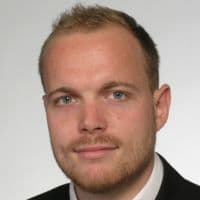 Patrick John
Research Engineer
Institute for Machine Tools and Factory Management IWF
Mr. John is a Research Engineer at the Institute for Machine Tools and Factory Management IWF at Technical University Berlin at the Chair of Machine Tools and Manufacturing Technologies. In 2013 he finished his study of Mechanical Engineering, majoring in Factory Management.
---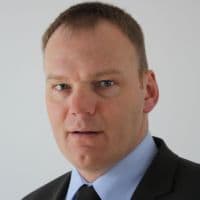 Antonius Köster
CEO
Antonius Köster GmbH & Co. KG
Antonius Köster founded in1993 his company Antonius Köster GmbH & Co KG – Innovative CAD/CAM Solutions. The team of 3D experts offers Consulting, Services and Solutions from Scan/Design to Parts. The main focus lies on organic shapes that are economically impossible with standard CAD Software.
---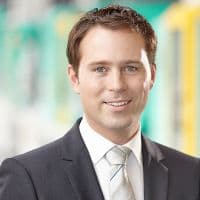 Dr. Oliver Keßling
Head of Plastic Freeforming
ARBURG
Studies of Microsystems Engineering at the University of Freiburg; doctoral thesis at the Technische Universität München; since Oct. 2010 at ARBURG, iniatially working as project manager and currently as department manager of the new technology ARBURG Plastic Freeforming (AKF)
---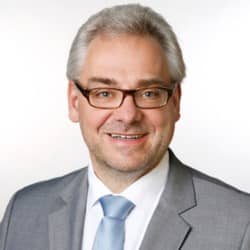 Dr. Eric Klemp
COO
voestalpine Additive Manufacturing Center GmbH
Eric Klemp, born 1966 in Flensburg, studied mechanical engineering at TU Clausthal, did his PhD at Institute of Mechanical Engineering at TU Clausthal. He was project leader at Bosch and Siemens household appliances later product architect at Rational AG and afterwards commercial director of the the Direct Manufacturing Research Center (DMRC) at University of Paderborn. Since 2016 Eric Klemp is COO at the voestalpine Additive Manufacturing Center GmbH in Düsseldorf.
---
Dipl. Ing. (FH) MBA Timm Kragl
CEO and Founder
Phanos
Timm Kragl, aged 44 years, started his "3D career" with his graduation from Oldenburg University in 1997, getting familiarized with 3D technologies such as metrology and 3D CAD. Amazed by the opportunities of an integrated 3D approach, he gained his first work experiences with development and documentation of 3D projects in an Engineering Office located in Hamburg for the next 3 years. In a post-grad master program at the ESB Reutlingen in "International Marketing", which he absolved in 2001, he studied economy and marketing. After graduation he joined the major German Reseller for SolidWorks, an industry standard for 3D CAD, and later became head of sales in South Germany until 2006. Looking for International Sales experiences, he was employed by Faro, a 3D metrology supplier, as the International Distribution Manager for EMEA and in 2008 he joined envisionTEC as a Sales Manager, where he entered the fascinating world of 3D Printing. In beginning of 2009, he made the decision to become his own boss by founding Phanos GmbH, the German Distributor and Service-Partner of envisionTEC for 3D Printer and related technologies.
---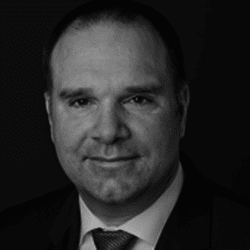 Dr.-Ing. Bernhard Langefeld
Partner
Roland Berger
Before joining the consulting business Bernhard worked as scientist at a research institute in the field of metal
forming and as a forging process engineer in the automotive industry followed by positions as plant and project manager.
In 2005 Bernhard joined a British technology consulting firm with focus on the manufacturing and automotive
industry and strong innovation and product development capabilities. Today he is partner at Roland Berger in the Competence Center "Engineered Products and High Tech". Focus of his activities is again in the field of manufacturing technologies and production performance improvement. Key clients are the manufacturers of
long life cycle products such as energy generation equipment, aero-turbines, tool machines, heavy Diesel engines etc.
Focusing on this client group Bernhard analyzed the status and growth potential of Additive Manufacturing (AM) for metal structures and summarized the results in several studies, e.g. "Additive Manufacturing – next generation". Bernhard and his team have supported various clients in developing their overall AM Strategy, their detailed AM Industrialization Strategy and in analyzing M&A and market opportunities. Further he is a production specialist for the topics Digitalization and Industrie 4.0, which are very closely linked to AM.
He graduated at the RWTH Aachen in production technology and prepared his Dr.-Ing. thesis in the field of metal
forming.
---
Christian-Friedrich Lindemann
Research Exploitation Manager
DMRC - Direct Manufacturing Research Center
Dipl.-Wirt.-Ing. Christian Lindemann has studied industrial engineering at the University of Paderborn with a focus on strategic production and innovation management. Afterwards he joined the chair for "Computer Application and Integration in Design and Planning" as scientific staff from Prof. Dr.-Ing. Rainer Koch. Since 2010 he is strongly involved in the Direct Manufacturing Research Center (DMRC) at the University of Paderborn. One of his main research topics is the cost structure of Additive Manufacturing during the product lifecycle with the aim to increase the number of part candidates for the AM technology. Furthermore he investigates existing methods for product design and the applicability for the Additive Manufacturing technologies. During his research he has participated in industry and EU-FP7 Framework projects as well as in projects of the European Space Agency (ESA).
---
Nils Müller
CEO & Founder
TRENDONE GMBH
Nils started his career at the IBM Innovation Center. During his Master program in Berlin, New York and Milan 2002, he founded TrendONE, a company that is specialized in micro-trends and weak signals. TrendONE is market leader in identifying key trends in fast moving branches of business. Nils Mueller lives with his wife and three children in Hamburg-Blankenese.
---
Dr. Conor MacCormack
Co-founder & CEO
Mcor Technologies Ltd
Dr. MacCormack was formerly site manager for a 5th Framework European project with Airbus, principal investigator with SPS Technologies, and holds a PhD in mechanical engineering. Previously, Dr. MacCormack consulted for Boston Scientific, ABS Pumps, Aisle Master, Mantis Cranes, Tanco Autowrap, Keenan Systems and Dromone Engineering.
---
Scott Martin
Senior Manager
Boeing Research & Technology
Scott hired into McDonnell Douglas in 1988 after completing his bachelor of science degree in Mechanical Engineering from the University of Missouri. He also achieved a master of business administration degree from Washington University in St. Louis, Missouri. He spent 14 years of his career in a factory support engineering role, and has a vast knowledge of manufacturing processes. He has held lead engineering positions supporting composites fabrication, structural assembly, system installation, and flight ramp areas for several production programs. After the merger with Boeing, Scott took a position as the Quality Module Lead working to deploy a common manufacturing execution system across multiple sites within Boeing. He then became a manager in Phantom Works leading a Production Systems Technology Team in the Assembly Research and Development group. In this role, he developed ways to integrate smart tools and sensor networks with shop floor assembly systems. After leading the Assembly team, Scott moved to the Direct Digital Manufacturing (DDM) R&D group prior to assuming his current position. Currently, Scott is a Senior Manager in Boeing Research & Technology leading a Next Generation Composites Fabrication Technology Team. His team consists of the Additive Manufacturing group and a diverse Next Generation Composite Fabrication Processing team at multiple sites within the enterprise. He also leverages strategic partners, industry collaborations, universities, and suppliers to accomplish R&D objectives. Scott is also the current Chairman of the Board of Directors at the DMRC.
---
Sylvia Monsheimer
Director Additive Manufacturing
Evonik
Sylvia Monsheimer is in charge of business and market development for additive manufacturing at Evonik's Performance Polymers. Over the past 20 years, she had many responsibilities in the Application Department, and has been in charge of laser sintering powder development for more than 14 years. She also tracks new technologies in additive manufacturing and explores suitable materials for them. In her function as head of the Department of Strategic Innovation Projects, she investigates areas such as nano particles in polymers and the interactions between modified polymers and lasers.
---
Clement Moreau
CEO
Sculpteo
Clément holds an engineering degree from Centrale Paris. His career began as a software engineer for Inventel, a consumer electronics and communications systems company acquired by Thomson SA in 2005. At Inventel, Clément was Software Manager for the Livebox internet gateway distributed by France Telecom. Following the acquisition, he lead a software development team at Thomson (now known as Technicolor). In 2009, Clément co-founded Sculpteo, a pioneer of the 3D printing industry offering online 3D printing services to consumers and professionals worldwide.
---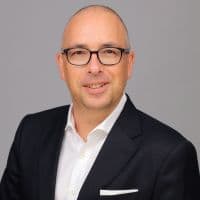 Dr. Andreas Neef
Managing Partner
Z_punkt
Andreas Neef is Z_punkt's managing partner and responsible for the innovation and Foresight processes of renowned major companies. Since the early 1990s, he has been working as a professional future researcher and innovation consultant. Prior to this career, he majored in information science, philosophy, and business studies at the Free University of Berlin. In 1994, Mr Neef founded the Vision factory, one of Germany's first future consultancies.
---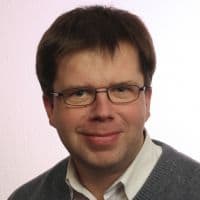 Markus Oeding
Prokurist und Verkaufsleiter
Stükerjürgen Aerospace
---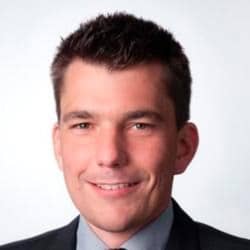 Dr.-Ing. Jens Pottebaum
Senior Researcher
Paderborn University, Heinz Nixdorf Institut
Dr.-Ing. Jens Pottebaum, is senior researcher at the University of Paderborn, Germany, in the department for Mechanical Engineering (research groups C.I.K. and 'Product Creation') and the Direct Manufacturing Research Center (DMRC). Currently he is project manager in the collaborative research project RepAIR which is funded by the European Commission in its 7th Framework Programme (theme 'Transport'). RepAIR targets innovative solutions for aircraft MRO (maintenance, repair and overhaul) using Additive Manufacturing technologies. Jens Pottebaum studied mechanical engineering and computer science at the University of Paderborn. In 2011 he received the doctor's degree for his research on the 'Optimisation of application oriented learning by knowledge identification'. His research deals with the application and applicability of Information and Communication Technology (ICT) for civil protection and mechanical engineering. More specifically, he focuses on multi- and interdisciplinary approaches to solve challenges in technology enhanced learning.
---
Ingrid Prestien
Managing Partner
CIPRES Technology Systems
2006 Ingrid Prestien took the management of the areas of series production by additive manufacturing and the "e-coloring" at CIPRES, which she founded with Carlos Prestien in 2004. CIPRES is considered a pioneer of the dyeing process of plastic laser sintering parts and is now the leading provider in this field. Meanwhile, the focus of CIPRES is in the development of the dyeing technology. Mrs. Prestien has developed a broad range of experience in over 20 years in Sales and Marketing Area, part of them at EOS, the leading manufacturer of laser sintering systems in Germany and at EPP Electronic Production Partners GmbH in Munich.
---
Dr. Markus Rechlin
Managing Director
SLM Solutions
Dr. Markus Rechlin is the managing director and CEO of SLM Solutions. He previously worked as an Executive Vice President in the European team of Bain Capital. Before that he was a management consultant at The Boston Consultant Group and a senior executive at Drager Medical where he was responsible for several business units including intensive care, patient monitoring and hospital information systems. Dr. Rechlin is a mechanical engineer and received a Ph.D. from RWTH Aachen.
---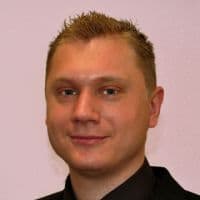 Wadim Reschetnik
Wissenschaftlicher Mitarbeiter
DMRC / FAM
Wadim Reschetnik received the Master's degree in Mechanical Engineering from the University of Paderborn, Paderborn, Germany, in 2012. Since 2012 he is a researcher at the Institute of Applied Mechanics, at the University of Paderborn, in cooperation with the Direct Manufacturing Research Center (DMRC). His current research interests include Selective Laser Melting (SLM) on the fracture mechanical characterization, with a focus on the influence of technical life of laser-melted components.
---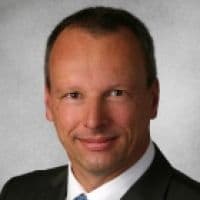 Stefan Ritt
VP-Head of global marketing and communications
Stefan Ritt, after earning his engineering degree in technical physics from the University of Applied Science in Lübeck, Germany, started his career in RP/AM in 1985 when running a prototype lab in the R&D arm of a Dutch-German coffee and vending machine company. After that, he held positions in QA for a Danish group and product management for mid-sized US-German company.. In 1998, Stefan took on international sales and marketing of RP tooling products for a UK/German joint venture. In this capacity, he was successful in international markets with the development and support of the transition of RPT and metal AM equipment into production equipment. Stefan now works for SLM Solutions where he continues his efforts to grow the metal AM market internationally. In 2011, he was the appointed as the European liaison officer for AMUG, the global user group for Additive manufacturing. With more than 16 years of direct global work experience in the AM field Stefan is one of the known senior promoters and supporter of the industry on the international stage.
---
Martin Schäfer
Portfolio Project Manager at Research & Technology Center
Siemens
Studies of environmental engineering in Berlin at the Technical University; Investigations about the basics of procedural recuperation of metals from waste water; in charge of Additive Manufacturing (starting with Rapid Prototyping) since 2000; developing AM technologies, processes and materials especially Stereolithography with ceramics; Laser Melting of metals. Corporate Tasks: Coordination of AM research project; development of strategic concepts for AM. Chairman of the European AM platform since 2006; Member of the AM group at the German Engineering Association; since 2010 Chairman of the German mirror committee to ISO/TC 261 "Additive manufacturing"
---
Prof. Dr.-Ing. Hans-Joachim Schmid
Particle Technology Group
---
Dr.-Ing. Jahn T. Sehrt
Senior Researcher
Universität Duisburg-Essen
Dr.-Ing. Jan T. Sehrt graduated in mechanical engineering in 2005 at the University of Duisburg-Essen. A part of his studies Dr. Sehrt completed abroad in Tipton (UK), Manchester (UK) and Berkeley (USA). During his career Dr. Sehrt received several awards such as a prize for the best undergraduate result in 2002, the Carl-Eduard-Schulte Award of the VDI for outstanding and trailblazing theses in the field of manufacturing engineering in 2006 and the RTAM / SME Dick Aubin Distinguished Paper Award in 2011. In 2010 he received his PhD on the topic of Powder Bed Fusion of metals. Since the beginning in 2005, Dr. Sehrt is head of the Rapid Technology Center (RTC) Duisburg, which concentrates all AM activities at the institute and consists of 8 scientific employees and 8 student workers. His over 10 years of experience in the field of AM technologies Dr. Sehrt also brings in into standardization work such as the VDI Technical Committee Rapid Prototyping / Manufacturing (FA105), in which he was elected in 2008 as deputy head of the working group metals. Since 2010, Dr. Sehrt is working as senior researcher at the Chair of Manufacturing Technology and since 2011 he is working as German expert in other standardization committees for AM such as ISO/TC 261 AM and NA 145-04-01 AA (DIN).
---
Blake Slaughter
Senior Manager of Metals Fabrication Processes
Boeing Research & Technology
Blake Slaughter is Boeing Research & Technology's Senior Manager of Metals Fabrication Processes. He began his career with Boeing in Final Assembly of the F/A-18E/F Super Hornet. After nearly five years on the Super Hornet, Blake moved to Boeing's Phantom Works, and began working in polymer Additive Manufacturing including SLS, SLA, FDM, and Arcam's EBM. In 2005, Mr. Slaughter moved to the Metals Fabrication Processes group to continue work on all aspects of metal additive manufacturing including EBM, EBAM, SLM, etc. In 2010, he accepted a position as a manager in Boeing Research and Technology's Midwest Defense Systems support organization. In this role, Blake supervised a range of Material & Process engineers supporting: Low Observables, F/A-18E/F, E/A-18, & F-15 Paint Operations, Fabrication Operations, Weapons, Chinook, and Environmental Compliance. Mr. Slaughter accepted his current position in 2012. In this role, he oversees research efforts related to machining, forming, joining, and metal Additive Manufacturing. Blake holds a number of patents in the field of Additive Manufacturing. Mr. Slaughter holds a Bachelor of Science in Industrial Engineering from the University of Missouri – Columbia, and a Master of Science in Mechanical Engineering from Washington University in St. Louis.
---
Prof. Frédéric Thiesse
Professor of Information Systems Engineering
Julius-Maximilians-Universität Würzburg
Frédéric Thiesse is Professor of Information Systems Engineering at the Julius-Maximilian University of Wuerzburg, Germany since February 2010. His research interests include E-Business, Business Analytics, Green IS, Supply Chain Management, and Strategy Development. Prof. Thiesse holds a diploma degree in Management Information Systems from the University of Mannheim, Germany and a doctoral degree with highest distinctions from the University of St. Gallen, Switzerland. From 2000 to 2003, he was Chief Software Architect of a Swiss technology start-up company; from 2003 to 2010, he was assistant professor at the University of St. Gallen and Associate Director of the Auto-ID Lab St. Gallen / Zurich. He has been awarded several times for his academic achievements, for example, with the Latsis Prize, the EHI Science Award, and the Stafford Beer Medal. His research has been published in several top-ranked academic journals and he is a frequent speaker at practitioner events in the area of business applications of novel ICT.
---
Prof. Dr.-Ing. Franz-Josef Villmer
Professor for Product Development, Innovation Management and Rapid Technologies
Ostwestfalen-Lippe University of Applied Sciences
Franz-Josef Villmer is a professor of Product Development, Innovation Management and Rapid Technologies at the OWL University of Applied Sciences in Lemgo, Germany. After studying Mechanical Engineering and obtaining his doctorate at Clausthal University of Technology, he served for many years in multi-national management positions and different industries, e.g. in mechanical and plant engineering, vehicle and service machinery manufacturing and the first tier vehicle supplier industry.

---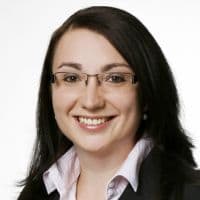 Marina Wall
Research Assistant
Universität Paderborn
Marina Wall studied Industrial Engineering with the specialization innovation and development management at the University of Paderborn; she finished her studies in 2010. Since 2011 she is working as a research associate at the chair of Product Engineering at the Heinz Nixdorf Institute, University of Paderborn. Her main research focus is strategic planning and innovation management. In this context, she intensively deals with strategic technology planning and the development of strategies. This comprises the determination of the future performance of emerging technologies and the identification of success promising application fields, especially focusing Additive Manufacturing technologies.
---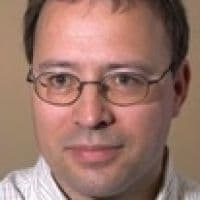 Joseph Weilhammer
Product Manager
EOS GmbH
Joseph Weilhammer, studied mechanical engineering at Technische Universität München, Germany, where he did his diploma thesis about post-processing methods for DMLS tools and parts for EOS GmbH. In 1996 he joined EOS and worked there in the development department for Metal-Laser-Sintering. Then he changed to Application department and in 2007 he became Product Manager for the Direct Metal Laser Sintering (DMLS) technology. He has more than 18 years of experience in the Rapid Prototyping & Manufacturing industry.
---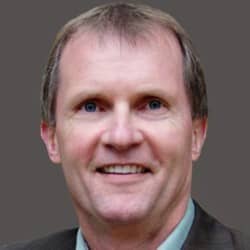 Terry Wohlers
Principal Consultant and President
Terry Wohlers is principal consultant and president of Wohlers Associates, Inc., an independent consulting firm he founded 30 years ago. Wohlers has provided consulting assistance to more than 250 organizations in 25 countries, as well as to 175+ companies in the investment community. He has authored 400 books, articles, and technical papers and has given more than 140 keynote presentations on five continents. Wohlers has twice served as a featured speaker at events held at the White House. He has appeared on any television and radio news programs and is a principal author of the Wohlers Report, the undisputed
industry-leading report on additive manufacturing and 3D printing for 22 consecutive years.
---
Sponsors, Exhibitors and Media Partners