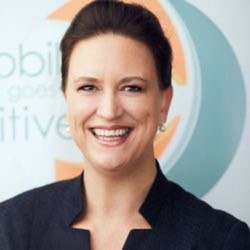 Stefanie Brickwede
Head of 3d printing@DB / Managing Director network "Mobility goes Additive"
<![endif]-->
Stefanie works for Deutsche Bahn and manages the project to introduce 3d printing within the corporate structure at the interface between procurement and maintenance. Until now more than 2,500 parts have already been printed of various materials. Passionately she builded up an international network "Mobility goes Additive" for additive manufacturing in mobility and logistics to support other companies to implement 3d printing for series production and to leverage this technology. The network has more than 55 member companies from various branches.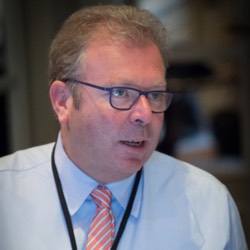 Dr. Filip Geerts
Director General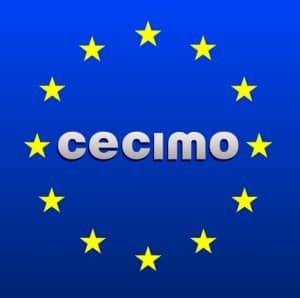 Mr. Geerts is Secretary General of CECIMO since 2008. He is a professional in EU public and regulatory affairs with long-standing and extensive experience in the management of companies, national and EU trade associations. Mr. Geerts was previously Deputy Director for the largest Belgian association for the technological industry, FITCE. He was also public and regulatory affairs manager for IBM Europe, Middle East and Africa as well as Secretary General for numerous European trade associations dealing with manufacturing and the engineering sector. A commercial engineer, Mr. Geerts obtained further degrees in EU economic policy, law as well as financial and business management from Insead Fontainebleau and Singapore, London School of Economics, Vlerick, College of Europe, The Catholic University of Louvain-la-Neuve and the Catholic University of Leuven.

Dietmar Geiser received his master's in business administration from Univer­sity of Mannheim. In 1999, he worked at SCHOTT GLAS as corporate strategy manager and then he became head of business development Asia. Later in 2005, he joined FREUDENBERG as a head of sales & application technology and later as director of Russia. Afterwards Mr. Geiser joined BASF SE in 2008, where he covered several senior functions (marketing, strategy, restructuring, and general mgmt.) for plastics related businesses. Currently, he is responsible for the BASF 3D printing materials strategy & partnering. He enjoys riesling and is a fishing-junky (carp and catfish).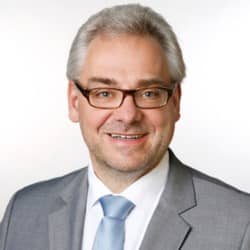 Dr.-Ing. Eric Klemp
COO

Dr.-Ing. Eric Klemp, geboren 1966 in Flensburg, studierte Maschinenbau an der TU Clausthal und promovierte dort am Institut für Maschinenwesen. Er war Projektleiter bei Bosch und Siemens Hausgeräte GmbH, danach Produktarchitekt bei der Rational AG und anschließend Geschäftsführer des Direct Manufacturing Research Centers (DMRC) an der Universität Paderborn. Seit 2016 ist Eric Klemp Geschäftsführer der voestalpine Additive Manufacturing GmbH in Düsseldorf.
Christian Lindemann hat an der Universität Paderborn Wirtschaftsingenieurwesen mit den Schwerpunkten strategisches Produktions- und Innovationsmanagement studiert. Seit 2009 ist er wissenschaftlicher Mitarbeiter am Lehrstuhl für "Computeranwendung und Integration in Konstruktion und Planung" unter der Leitung von Prof. Dr.-Ing. Rainer Koch. Seit 2010 ist er zudem am "Direct Manufacturing Research Center (DMRC)" an der Universität Paderborn tätig. Seine Forschungsschwerpunkte sind die Kostenstrukturen von Additiven Fertigungsverfahren über den gesamten Produktlebenszyklus mit dem Ziel, potentielle Bauteilkandidaten einfacher zu identifizieren und die Verbreitung von Additiven Fertigungsverfahren voranzutreiben. In diesem Zusammenhang werden auch bestehende Methoden der Produktentwicklung auf die Anwendbarkeit der Additiven Fertigungsverfahren untersucht. Er arbeitete in Industrieprojekten sowie in europäischen FP-7 Projekten als auch in Projekten mit der "European Space Agency (ESA)".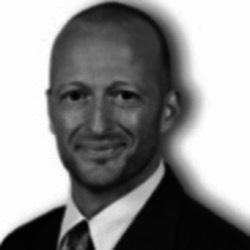 Prof. Dr. Johannes Schleifenbaum
Digital Additive Production

Prof. Dr.-Ing. Dipl.-Wirt.Ing Johannes Henrich Schleifenbaum is Professor for Digital Additive Production at RWTH Aachen University. Besides this he leads the competence area "Additive Manufacturing and Functional Layers" at Fraunhofer ILT.
With more than 150 employees, this institutes focus on developing additive production process chains and making them available to the industry. These include the development of machines, the planning of AM factories, the development of design and data tools for additive manufacturing, as well as comprehensive consulting services ranging from component consulting all the way to business case assessment for the manufacturing industry. In addition, the researchers in the competence area develop additional laser processes and systems for surface treatment, such as thin film processing, heat treatment and polishing, etc.
Before his appointment at RWTH Aachen and Fraunhofer ILT Mr. Schleifenbaum held several senior management positions and gained international experience with Air Liquide and the Phoenix Contact Group.