Agenda Overview – Düsseldorf 2018
Inside 3D Printing Conference & Expo - Düsseldorf -

Day 1 - Wednesday, 21st February 2018
Professor for Product Development, Innovation Management and Rapid Technologies
Ostwestfalen-Lippe University of Applied Sciences
Morning Keynote:
In this keynote address Dr Phil Reeves Vice President of Consulting at Stratasys will discuss how 3D printing is being used globally by companies to drive both top-line sales growth and to drive bottom-line business profitability. He will discuss the business drivers to 3D printing adoption, including low volume supply chain realignment, design optimization and increased functionality, resource efficiency manufacturing and product personalization. Dr Reeves will look at different applications for 3D Printing across the value chain from supporting new product innovation and the shop floor process improvement to supporting the spare parts after market. Dr Reeves will support this keynote presentation with examples of 3D Printing applications across a range of vertical markets.
Sponsored Sessions:
The Session Description will be available shortly.
Sponsored by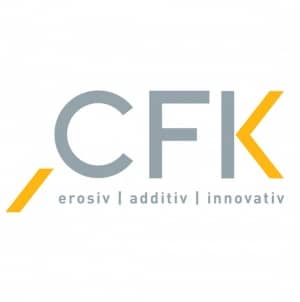 AM Technologies:
In metal 3D-printing new production technologies are arising beside laser and electron beam powder bed fusion. These technologies don't provide the same material performance and geometrical flexibility but offer significant lower cost and become therefore attractive for high(er) volume applications, e.g. for large structural aero parts or in automotive applications. First components are already used in serial production by aerospace companies. As the build rates and cost for powder bed fusion by laser will not significantly decrease in the near future, we believe that a variety of Additive Manufacturing technologies will exist in parallel addressing individual market niches and market price levels.
Beside the speed of the printing process the overall efficiency along the entire value chain (design, printing and post processing) comes more into focus. Highly integrated software solutions integrating design, product optimization, printing and the post processing (e.g. machining and quality control) are currently introduced into the market.
In parallel the production environment is further industrialized, which is visible in the first "Additive Manufacturing Factories".
Experience Industry 4.0:
Additive Industries is dedicated to bringing metal additive manufacturing for functional parts from lab to fab by offering a modular 3D printing system, the MetalFAB1, and seamlessly integrated information platform to high-end and demanding industrial markets.
The design of the MetalFAB1 system allows easy expansion of functionality by adding new modules. In this presentation Harry Kleijnen will present the Additive Industries' next step in realizing a fully integrated additive manufacturing process by incorporating post-processing steps which previously only could be labour-intensive completed manually. Experiences based on actual use cases and applications together with business cases will be demonstrated.
Business Models and Value Chains:
The hype round 3D printing based on low cost printers has well arrived in the "Trough of Disillusionment" Many 1st generation FFF printers serve as expensive door stoppers. As a consequence a second generation of FFF printers has been developed including an industrial level support to fulfil the original promises and open up high level applications, still based on the low cost promise of FFF.
The presentation highlights these applications starting from data control models and MockUps via jiggs and fixtures for production and quality assurance to high end applications such as carbon fibre lamination tooling and part production.
Finally, the questions is discussed whether the availability of indutrsial level low cost FFF will change the adoption of 3D printing in general.
AM Technologies:
Es gibt zahlreiche Einsatzmöglichkeiten für 3D Druck, die weit über Rapid Prototyping hinausgehen. Kommen Ihnen diese Fragen bekannt vor?
Benötigen Ihre Projekte mehr Zeit als geplant, weil Sie auf Ihre Zulieferer und Dienstleister warten müssen?
Sind zu hohe Kosten und zu langes Warten auf konventionell gefertigte Aluminiumteile ein Problem?
Sind Sie es leid, aufgrund von Kapazitätsengpässen ständig "NEIN" zu potentiellen Kunden sagen zu müssen?
Mit Materialien wie Glasfaser, Carbon oder Kevlar kann der professionelle Anwender echte Probleme lösen und Bauteile drucken, die bisher nicht 3D gedruckt werden konnten, sondern mechanisch gefertigt werden mussten.
Werkzeuge und Vorrichtungen können häufig nur bedingt additiv gefertigt werden, weil meistens nicht die benötigte Festigkeit erreicht wird. Jetzt wird abriebfestes Nylon mit Glasfaser, Kevlar oder Carbon verbunden und kann damit ein besseres Festigkeits-Gewichts-Verhältnis erreichen als Aluminium.
3D Druck für Kleinserien – das Unmögliche wird möglich!
Mittels Schichtstärken von 0,05 mm und einer integrierten Bauprozesskontrolle können Teile produziert werden, welche die gleiche Qualität aufweisen wie Spritzgussteile. An dieser Stelle ist es nicht übertrieben zu sagen: 3D Druck verändert die Produktion! Die Vorteile sind einfach immens: komplette Designfreiheit, hohe mechanische Belastbarkeit, hohe Wiederholgenauigkeit und extrem geringe Fertigungskosten.
Experience Industry 4.0:
Unter Bionic Production versteht man die Philosophie das Design und Produktion durch Bionik und Additive Fertigung zusammenwachsen werden. Wird sich ein solches Industriekonzept durchsetzen? Oder werden die tayloristischen Massenfabriken doch die Oberhand behalten? Zukünftige Bionic Smart Factories werden sicher einen Platz in der industriellen Fertigung finden und nutzenoptimierte Komponenten oder Produkte erzeugen. Dies Kundennahe hochindividualisierte Produktion wird viele Themen wie Logistik und Ersatzteilmanagement verändern. Die Additive Fertigung wird jedoch nur zum Erfolg, wenn die Kunden damit weitere Effizienzen nutzen können und Produktkosten oder TCOs damit weiter reduziert werden können.
Eine Bionic Smart Factory ist die reale cyber-physische Umsetzung in einer konkreten hocheffizienten Produktionsfabrik die die additive Fertigung in die gesamte Entwicklungs-, Herstellungs- und Logistikkette integriert.
Der Beitrag diskutiert kritisch die Vor- und Nachteile sowie die aktuellen Herausforderungen der Additiven Fertigung.
Business Models and Value Chains:
That 3D printing is changing manufacture is beyond dispute. It also is and will change the size, shape and configuration of supply chains. What those changes will be, the supply chain models that 3D printing opens up and the wider implications of using it are less understood. This presentation will cover these points, with contemporary examples.
AM Technologies:
3D printing is changing many industries. One that is just starting to embrace the potential of 3D innovation and applications, is the industry of Retail and Exhibitions design.In this presentation you will be exposed to retail experience case-studies of Massivit customers, using big-3D printing for anything from a whole pop-up-store to specific concept elements. Using Massivit combines production and supply chain efficiencies with the unique and trendy new aesthetic language of 3D printing, enabling designers to unleash their creativity.
Experience Industry 4.0:
The Session Description will be available shortly.
Business Models and Value Chains:
As metal additive manufacturing is on its way to industrialization, discussions are intensifying about the existing policy, business and technical hurdles for its deployment. This presentation will offer an overview of state-of-the-art developments in the European additive ecosystem. It will illustrate outstanding policy issues in the fields of skills and IPR. It will put under the spotlight market challenges from the fragmentation of the value chain. The presentation will also draw attention on priority research topics for industry actors, investigating on their interest in in-situ process monitoring modules. Finally, ways forward for speeding up the adoption of the technology in the factory will be illustrated. Focus will be put on subjects like Industry 4.0 for factory connectivity and supportive policy and research measures at European level.
Afternoon Keynote:
3D printing/Additive Manufacturing has been so hype the past few years that it would be easy to forget that it is a 30-year old set of technologies—barely 10 years younger than the now ubiquitous PC. While the 3D Printing has undoubtedly gained ground, and has arguably become a cornerstone of some industries, it still remains to this day a niche manufacturing technology. To make 3D printing mainstream requires leaving the technology itself and focusing on usages. It also requires considering how 3D printing interacts with other 'emerging' technologies, such as IoT, Big Data, Machine Learning, biomimicry. This is what we will aim to do in this presentation.
Panel discussion:
The Session Description will be available shortly.
Moderator
Projektleiterin Konzernprojekt 3D Druck / Geschäftsführerin internationales 3D Druck Netzwerk "Mobility goes Additive"
Deutsche Bahn
Panelists
AM Technologies:
The arc wire-based additive manufacturing technology, 3D-Metal Print 3DMP® is a stable and economical process that provides new possibilities for producing large-volume components at industrial scale. High deposition rates, low material and equipment costs and good structural integrity makes the arc-wire-based manufacturing a potentially high beneficial replacement to machining out of solid billets or forging. For the 3DMP® process various kinds of weldable materials are used. The material properties of the printed parts that have been validated in substantial tests and the possibilities of obtaining good mechanical properties and very high density of printed parts will be presented in depth.
Experience Smart Factory:
Additive Manufacturing (AM) enables toolless conversion of digital data into three-dimensional complex, functional and nature inspired bionic components. Hence, it is a core technology for implementation of industry 4.0 by coalescing virtuality and reality. A disruption of traditional design patterns including an optimal utilization of bionic principles in product development is necessary. But not only a change in design thought patterns, but a rethinking of factory structures and production layouts leading to bionic smart factories is required. The combination of profitable bionic design and interconnected smart factories will boost leading competitive positions when 3D printing takes over further innovative applications.
AM Process Chains:
Besides the technological advances of metal-based AM-Technologies and materials, the implementation of AM-Technologies into traditional manufacturing process chains is a significant key factor for the cost efficiency and the economic success of Additive Manufacturing. A fundamental requierement to implement AM in a conventional manufacturing process is the comprehensive knowledge about traditional manufacturing technologies and suitable consistent software solutions (e.g. integrated CAM modules). This knowledge helps to evaluate whether to substitute conventional manufacturing technologies with AM or to add AM to extend existing manufacturing technologies. Either way the outcome should achieve higher cost efficiency and flexibility in production.
AM Technologies:
The future prospects of microfluidics is to evolve the technology from 2D chips to 3D cubes and printed hydrogel-based microfluidics, integration of sensors & actuators in the microfluidics during printing, and rapid assembling of chips with printed microfluidic modules. In this presentation, advances of 3D printed microfluidic chips have been discussed. Further a comparison of different 3D printing technologies to print the desired microfluidics has been discussed.
Experience Smart Factory:
Additive Manufacturing, especially Metal 3D printing is becoming more and more essential to manufacturing: it allows to create, quickly, fully functioning parts with high mechanical properties, and sometimes geometries that would be impossible to make with traditional manufacturing techniques. Consequently, most of the world's top companies have taken notice and are making ambitious moves to capture their share of its potentially huge value. GE's fuel nozzle and the acquisition of two of the leading companies that specialize in metal-based AM technology are only one example. BMW, Google and many more are among the investors funding Silicon Valley & MIT startup's efforts to develop new polymer- and metal-based AM systems. Yet, there are still undiscovered secrets of AM in the context of Industrie 4.0 and agile development routines. This speech will share some insight in how AM ca help to exploit the potential in these fields.
AM Process Chains:
The Session Description will be available shortly.
AM Technologies:
The Session Description will be available shortly.
AM Process Chains:
Productivity plays a major role in the evolving industrialization process of additive manufacturing. Machine costs still belong to the major influence factors of the total part costs. This presentation will give an overview over the definitions and influence factors of machine productivity and demonstrates a possibility to compare the productivity of different production equipment. The methodology is presented with consideration of real world application examples and is discussed in the context of a cost-efficient AM process chain.
Reception in Exhibit Hall
End of First Conference Day
Inside 3D Printing Conference & Expo - Düsseldorf -

Day 2 - Thursday, 22nd February 2018
Morning Keynote:
The digital transformation has an enormous impact on the business of most companies today. Changing requirements for software and software related hardware impose a radical re-thinking. Not only the companies' portfolio and business processes are impacted – Additive Manufacturing pays into this transformation and additionally exposes industries to completely innovative ways of designing products, adapting business models and consider new supply chain structures. As the market leader in Additive Manufacturing, EOS helps customers in this transition – with the goal to establish this technology as an integral part of the 'digital factory'.
Product Development Design for AM:
Im Rahmen von Industrie 4.0 ist die 3D-Druck-Technologie eine der disruptiven Innovationen.
Insbesondere wird die digitale Rechteverwaltung zu einer Schlüsseltechnologie für die kommerzielle Umsetzung. Im Rahmen einer weltweiten Fertigung und der Möglichkeiten einer lokalen Ersatzteilfertigung wird die Unterbindung des Diebstahls von geistigem Eigentum zu einem Schlüsselfaktor.
Im Rahmen des Vortrages werden Risiken entlang der Prozesskette 3D-Printing identifiziert und Lösungskonzepte vorgestellt. Diese umfassen die Integration eines Blockchain und RFID basierten Lizenzmanagements, so dass ein Lizenzmanagement von der Konstruktionserstellung bis zum 3D-Druck realisiert werden kann. Darüber hinaus werden Möglichkeiten aufgezeigt, um Qualitätsinformationen sowie die Produkt-Nachverfolgbarkeit transparent in der Blockchain abzubilden.
Innovative Material:
Additive manufacturing of serial parts faces the same requirements concerning costs, mechanical properties, geometrical tolerances as well as visual and overall quality as their conventional counterparts. Using a high performance titanium part from the automotive industry as example, all relevant process steps to ensure a reliable manufacturing route and quality assurance are shown and possible industrial solutions are highlighted. This includes the comparison of EBM to LBM manufacturing technology, examination of relevant heat treatments, the evaluation of µCT for metrology and quality assurance as well as polishing technologies for the part finish.
Automotive and Future Mobility:
The Session Description will be available shortly.
Product Development Design for AM:
In der Präsentation werden Herausforderungen für die Konstruktion durch die Einführung additiver Fertigung dargestellt und Lösungsansätze erläutert. Insbesondere wird auf die herauragende Bedeutung des Konstrukteurs für die Implementierung additiver Fertigung eingegangen und auf die hierfür notwendigen Change Prozesse hingewiesen. Der Autor geht hierbei auf hochrelevante, praktische Erfahrungen aus seiner Arbeit in der industriellen Praxis mit Top-Konzernen aus u.a. Luftfahrt und Autotomtive (z.B. Airbus) ein.
Innovative Material:
With a 100$/KG material costs and a single source supplier, a serious OEM won't easily commit beyond 3D prototyping. Furthermore, taking today's injection molding market applications into account, PA12 as one of the current blockbuster might only cover a smaller number of applications: So, Polymer materials are still considered as one of the "show stoppers" once it comes to scaled 3D printing with different (esp. higher) technical material performance. Dietmar Geiser will give an overview on what pricingand technical responses in all major powder, filament and liquid materials can be expected from a material supplier.
Automotive and Future Mobility:
3D printing offers excellent opportunities in the mobility and logistics industry. Making spare parts available for older vehicles and systems, saving storage costs and sustainable economies are the main drivers of 3D printing in mobility.
3D printing will revolutionize mobility! or shorter: are you still driving or printing?
Speaker
Projektleiterin Konzernprojekt 3D Druck / Geschäftsführerin internationales 3D Druck Netzwerk "Mobility goes Additive"
Deutsche Bahn
Product Development Design for AM:
Van der Mast found a strong relationship in additive manufacturing between all sorts of aspects. Most of them relate to what happens in the build chamber. However, also design and build-preparation have their share as well as post-processing. For example, more support material may improve the product's geometrical accuracy, but more of it also comes with extra build time, material waste and post-processing. In most cases the optimal combination of settings is somewhere in between. The designer should be aware of that, or better: know what is involved. His challenge is to deal with the AM Design Paradigm.
Innovative Material:
The Selective Laser Melting process builts up components layerwise from metal powder. The main benefits of this production technology is the high design freedom, the high material saving potential and short production times. The PROTIQ GmbH, a subsidiary of Phoenix Contact, developed an improved process to produce parts out of high conductive copper. As a usecase an optimized design of an induction coil is presented.
Automotive and Future Mobility:
Im Rahmen des Vortrages werden verschiedene Projekte vorgestellt, die den Weg des 3D Drucks in die automobile Kleinserie bereiten und somit insbesondere für Sportwagen und flexible Elekrofahrzeuge wirtschaftliche Bauweisen darstellen.
Hierbei geht es um Hybride Bauweisen, bionisch optimierte Leichtbauteile, neue maßgeschneiderte Werkstoffe für die Anforderungen der Automobilindustrie sowie die Absicherung der Werkstoff und Bauteileigenschaften für die Automobilen Anforderungen. D.H. die relevanten Einsatzsbedingungen, wie die Fügetechnikerprobung aber auch die Crasherprobung werden abgetestet und die Ergebnisse im Rahmen der Präsentation dargestellt.
Afternoon Keynote:
This work represents the new simulation-based hatching strategies for powder-bed metal additive manufacturing. The new hatching strategies are based on the preliminary process simulation. They make possible reduction of distortion, improvement of the process stability and increase of the part quality.
Speaker
Airbus chair for Integrated Simulation and Engineering of Materials and Processes
Universität Bremen
Afternoon Keynote:
The Keynote Description will be available shortly.
AM Applications:
Unter dem Dach von Industrie 4.0 gibt es eine Vielzahl attraktiver Produktionstechnologien, deren Potential jedoch nicht vollständig bekannt und noch nicht umfangreich erschlossen ist. Für das Thema 3D-Drucken wurden deshalb mögliche Geschäftsmodelle für Miele in unterschiedlichen Bereichen identifiziert und die attraktivsten prototypisch umgesetzt. In vielen Bereichen lassen sich die Geschäftsmodelle unter heutigen Rahmenbedingungen technisch und/oder wirtschaftlich noch nicht unmittelbar umsetzen, im Bereich der Betriebsmittel erscheint das 3D-Drucken jedoch bereits heute nutzbringend einsetzbar. Die Präsentation soll einen Überblick darüber geben, welche Anwendungen im Bereich Betriebsmittel bereits existieren und wie diese das 3D-Drucken als ergänzende Technologie über die Etablierung von Prozessen nutzbar gemacht wird.
Automotive and Future Mobility:
Additive Manufacturing bietet Potentiale in vielen Prozessen und Bereichen des Unternehmens. Der Vortrag soll zeigen, dass AM durchaus mit Industrie 4.0 zusammengeht und einen ganz wesentlichen Beitrag zur "Fabrik der Zukunft" haben kann bzw. schon hat. Weiter soll AM klar abgegrenzt werden von einer "nur" stark gehypten Technologie.
Am Beispiel von John Deere möchte ich zeigen, wo wir die heutigen Gals und Hindernisse sehen und woran wir arbeiten, aber auch wo wir die Potentiale sehen.
Quality and Process Capabilities:
As Additive Manufacturing is currently moving from prototyping to final part production new requirements regarding repeatability and part quality arise. The research work describes and compares different approaches for the adoption of process capability analysis for single part production with special focus on AM technologies. The extension of the approach towards the development of strategies applicable for process optimization and control is a possible future perspective. A method is described, to apply the in-situ monitored data for quality evaluation of the parts produced. The research work is the first step in the development of a process control tool for AM.
AM Applications:
The manufacturing technologies of Additive Manufacturing offer a wide range of advantages in product design and production, like complex geometries, customization or functional integration. It is possible to realize integrated pipes without dead spots or smooth surfaces without edges and cavities. Furthermore are stainless steels certified for the use in contact with food. For this reason the technologies are most suitable for use in food and packaging industries. Today, additive manufacturing in this industrial sector is not widely-used. The presentation gives an overview of possible applications in food technology. The applications are explained on the basis of realized parts.
Automotive and Future Mobility:
By using the example of a ultralight hood hinge system the chain form the idea to a real product will be described. As well it will be shown, which steps have to be taken and how many difficulties have to be solved.
Quality and Process Capabilities:
Revolutionising the entire value chain management by introducing 3D printing: stock keeping is inflexible but conventional manufacturing is not suited for on-demand production. A possible was as solution is to use innovative ways in their supply chain by using 3D printing for spare parts. With 3D printed parts it is possible no longer needs to store the part in question and avoids unnecessary excess production.
AM Applications:
Wie kann metallische Additive Fertigung Einzug ins Automobil finden?
Am Beispiel der Entwicklung des LightHinge+, einem ultraleichten Motorhaubenscharniers, zeigen wir Ihnen den Weg zur automobilen Kleinserienfertigung auf. Das von EDAG in Zusammenarbeit mit simufact und voestalpine konzeptionierte LightHinge+ nutzt durch ein effizientes software-unterstütztes Engineering die Potentiale der Additiven Fertigung voll aus. Es werden eine ultimative Gewichtsreduktion und Integration einer Fußgängerschutz-Funktion, mit geringer Nacharbeit für kleine Serien erzielt.
Ein Schlüsselfaktor ist dabei die Prozesssimulation der Additiven Fertigung durch simufact, um Verzug und Eigenspannungen vorherzusagen und zu begrenzen. Insbesondere die Kompensation des Verzuges konnte durch den Abgleich mit optischen 3D Messsungen validiert werden.
Speakers
Product Manager Additive Manufacturing
simufact engineering GmbH
Automotive and Future Mobility:
Montagehilfen in der Serienfertigung des Automobilbaus werden aktuell häufig lokal vom jeweiligen Werk entwickelt und hergestellt, eine Abstimmung/ein Austausch mit anderen Werken findet dabei nur selten statt. Dies führt dazu, dass dabei Erkenntnisse hinsichtlich (möglicherweise) verbesserter Funktionalität oder Ergonomie ausschließlich den Mitarbeitern des entsprechenden Werkes zur Verfügung stehen. Mit Hilfe der additiven Fertigung ist es möglich diese Erkenntnisse und Verbesserungen mit Mitarbeitern in Werken auf der ganzen Welt schnell und einfach zu teilen und die entsprechenden Montagehilfen bequem vor Ort "auszudrucken". Hinzu kommen erhebliche Einsparpotenziale hinsichtlich Kosten und Zeit gegenüber den konventionellen Fertigungsverfahren.
Quality and Process Capabilities:
Key drivers and advantages for today's application of 3D Printing can be clustered into two groups: "Product innovation" utilizes the expanded boundaries of design such as lightweight structures, bionic geometries, and functional integration. "Production innovation" leverages the new flexibility in manufacturing volumes and locations.
However, as part of the digitalization of the industry, 3D printing is the only manufacturing technology that suits into the future of a data driven, digital supply chain and factory.
In the future, leveraging modern data technology and Artificial Intelligence will be key
Speaker
Head of 3D-Printing/Additive Manufacturing | Volkswagen Group Digitalization
Volkswagen
Panel Discussion:
The Session Description will be available shortly.
End of Inside 3D Printing Düsseldorf 2018