Join Inside 3D Printing in Berlin
3D printing is revolutionising manufacturing, enabling new products, and impacting business processes. Germany's pre-eminence in sophisticated manufacturing technology, processes, and products, will allow for 3D printing, or additive manufacturing, to make a large impression. Inside 3D Printing Conference & Expo, the leading B2B tradeshow for the 3D printing industry, will continue its world tour in Berlin on March 10-11, 2014. The conference, programmed by Dr.-Ing. Eric Klemp, Geschäftsführer of the DMRC Direct Manufacturing Research Center at the University of Paderborn, will feature two full days of conference sessions over two tracks. Interest in this emerging field is at an all-time high, with the inaugural New York City event attracting more than 3,000 attendees. Top exhibitors are to exhibit in Berlin and showcase their services. Discover what investment opportunities exist and create your product roadmap for a 3D printing enabled world. Inside 3D Printing brings together leading entrepreneurs, venture capitalists, educators and professionals to prepare you for the 3D printing boom.
---
*NEWS* These speakers already confirmed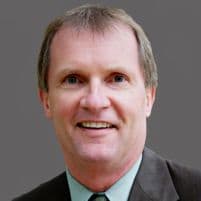 Terry Wohlers
Principal Consultant and President
Wohlers Associates, Inc.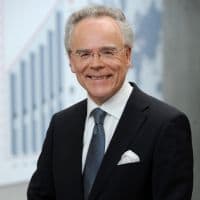 Dr. Hans J. Langer
CEO
Jürgen Blöcher
FKM
Antonius Köster
Antonius Köster GmbH & Co. KG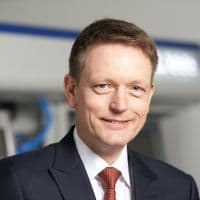 Dr. Markus Rechlin
SLM Solutions
Dr. Martin Schilling
3D-Schilling GmbH
Prof. Dr.-Ing. Claus Emmelmann
CEO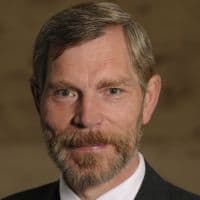 Prof. Dr.-Ing. Franz-Josef Villmer
Professor of Product Development, Innovation Management and Rapid Technologies
HS OWL
Prof. Gerd Witt
Universität Duisburg Essen
Rainer Gebhardt
VDMA
---
Who Should Attend?
Architects
Artists
Arts/Jewelry
Business Developers
Business Owners
Engineers
Consultants
Culinary Professionals
Developers
Entrepreneurs
Fashion Designers
Industrial Designers
Lawyers
Makers
Marketers
Medical Professionals
Project Managers
Researchers
Software Developers
Venture Capitalists
Biomedical Engineers
---
"In two decades, 3-D printing has grown from a niche manufacturing process to a $2.7-billion industry, responsible for the fabrication of all sorts of things: toys, wristwatches, airplane parts, food. Now scientists are working to apply similar 3-D–printing technology to the field of medicine, accelerating an equally dramatic change." — Popular Science
"3D printing could well rewrite the rules of manufacturing in much the same way as the PC trashed the traditional world of computing" — The Economist
"3D Printing helps you make the product from the core up so you have less waste…The tool is cheaper, the time is faster. If all thought 3D printing could do was shoes, I wouldn't be talking about it." — Jeffrey Immelt, CEO, General Electric
---
An Inside Look at the Conference
Watch 3D printers in action and meet with top 3D printing companies and experts at Inside 3D Printing Conference & Expo. Here's a peek inside our recent event in California.
---
Press Coverage from Inside 3D Printing New York
"I was amazed at the attendance of the show. With varying backgrounds, needs and knowledge, it was easy to see that 3D printing really is ready for the broader audience." – Afinia News
"After years of being lumped in with other maker-oriented technologies, 3D printing finally has its own professional conference, the Inside 3D Printing event." – CNET
"For two days, New York became the center of the 3D-printing world, with some of the industry's leading companies gathering at the Jacob K. Javits Convention Center…" – Mashable
"One thing that impressed me was how well the crowd mixed—it included plenty of people who were completely new, lots of people from the "desktop" 3d printing world, and plenty of people from medical and aerospace, whose printers cost several times more than most of us make in a year." – Make
"The Inside 3D Printing keynote this morning was a state-of-the-industry address from Terry Wohlers of Wohlers Associates…the definitive independent resource for gauging the state of business and technology in the 3D printing field." – Adafruit
"Seeing an audience of 1,000+ is a speaker's dream come true. That's what I saw when walking onto the stage early Tuesday morning. The attendees were a mix of NY investors, analysts, startup companies, and corporations of all types." – Wohlers Talk
"The excitement and anticipation and the full-on eagerness to learn more is as strong as any I have ever seen, maybe more so. People were getting there early…And as many, if not more hung around after the close — both days — to talk more, to engage more and to network even more." — 3D Printing Industry
---
Exhibit Hall Hours
Monday, March 10, 10:30 am – 6:30 pm
Tuesday, March 11, 10:00 am – 4:15 pm